"Suspicious circumstances" investigation shuts down Santa Cruz street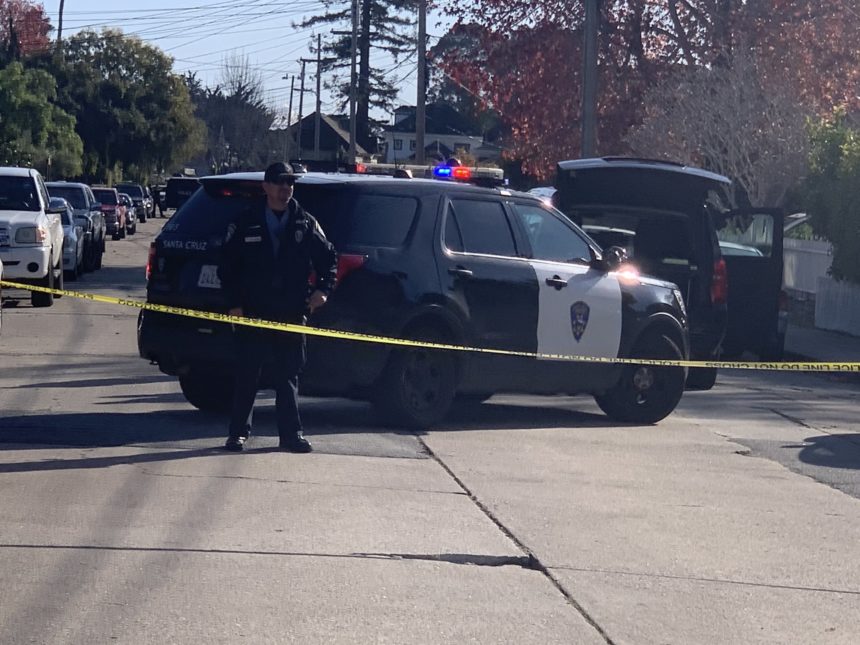 SANTA CRUZ, Calif. (KION)
Santa Cruz Police closed off the area as they served a search warrant at a residence in the 300 block of Pennsylvania Avenue.
The warrant comes after investigators were told one of the residents in the property has access to an assault rifle. No arrests were made Monday afternoon.
At approximately 1:20 P.M. Monday, police shut down Pennsylvania between Soquel and Broadway. The event comes from a suspicious circumstances investigation with police saying that residents "associated with the property" had "numerous contacts with law enforcement agencies."
During the search, the police department's tactical team secured the property to make sure tenants were out of the area.
Police say that more information will be made available from the findings of the search warrant when police and the Santa Cruz County District Attorney's office complete their investigation.