HHS Secretary Xavier Becerra visits Central Coast to encourage COVID-19 vaccinations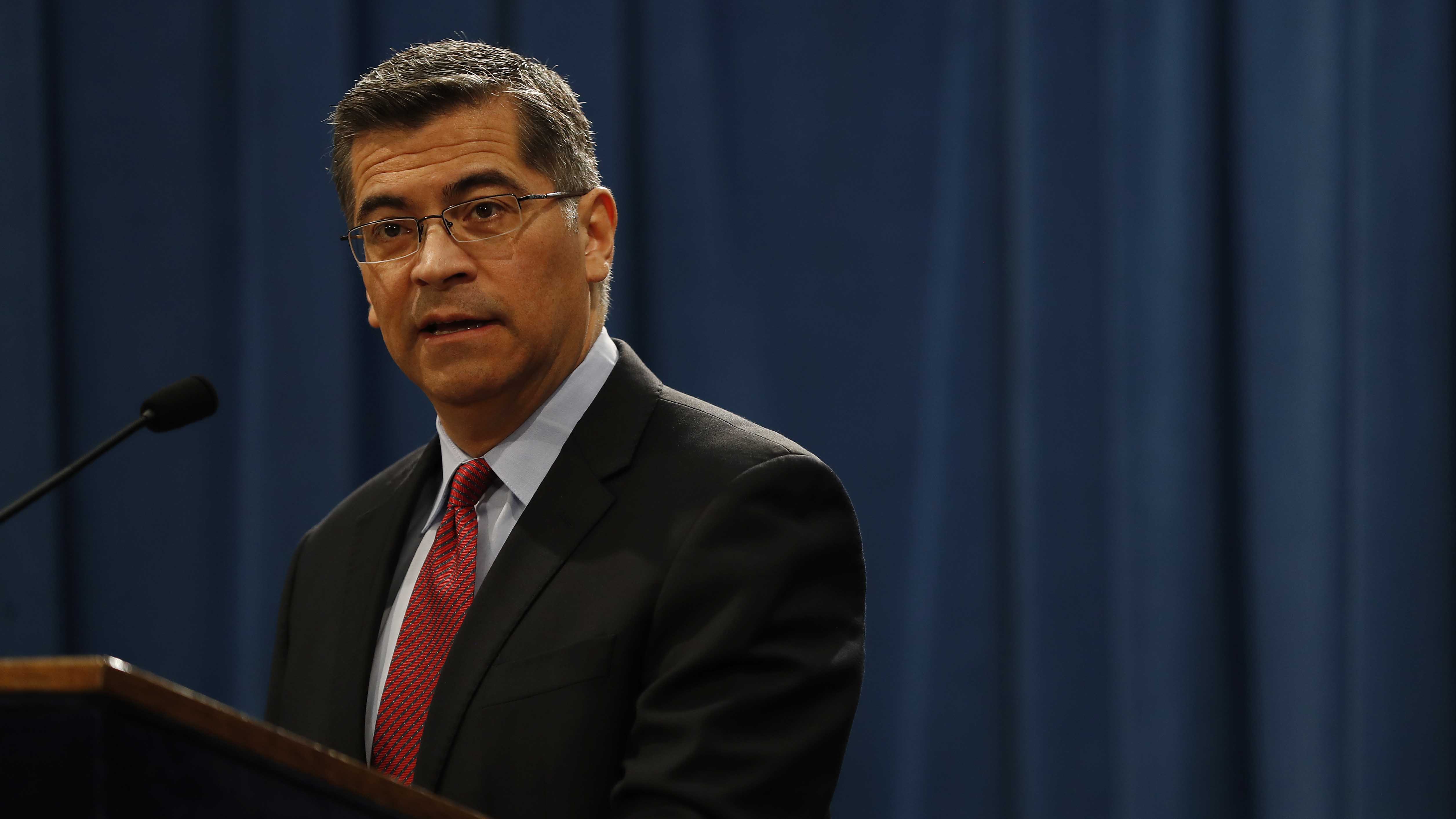 SALINAS, Calif. (KION) The U.S. Department of Health and Human Services (HHS) Secretary Xavier Becerra toured a coronavirus vaccination clinic in Salinas.
According to Secretary Becerra, Monterey County is a role model for other communities across the nation because of partnerships and vaccination efforts.
"Let's do the right thing," said Secretary Becerra. "That's join forces, to what we saw here, the employer and employee community do. Let's get vaccinated, let's keep people alive."
Secretary Becerra began his vaccination clinic tour in Salinas talking to farmworkers who waited in line to get vaccinated.
"They told us last week about this vaccination clinic," said Lucero Ubasquez Nogueda. "I instantly decided that it was time, I told some of my coworkers and I was able to motivate them to also get vaccinated today."
According to health officials, about 40% of farmworkers were infected with COVID a year ago. That number has decreased to about 8%.
This was possible because of partnerships like the one between the Growers Shippers Association and Clinica De Salud, he said.  Through this partnership, more than 40,000 farmworkers have been vaccinated.
"In this county, farmworkers have a higher rate of vaccination than the general population," said Secretary Becerra.
There's still work to be done as 25% of farm workers have not been vaccinated. The Growers Shippers Association President Christopher Valadez said getting the other 75% vaccinated was crucial to keep farmworkers safe during the pandemic.
"There was no other choice," said Valdez. "We owed it to the farmworker community to, to not accept no, to not accept any kind of obstacles, and to look for how to make our partnership flourish into receiving a yes answer. So that we can not only successfully receive vaccines but that you have the infrastructure in the system in place."
Secretary Becerra challenges all employers to match the growers and companies here in Monterey County that has gotten their workers vaccinated.
The Grower-Shipper Association and Clinica De Salud Del Valle De Salinas have created a clinic that focuses on making sure farmworkers and their families have access to the COVID-19 vaccine. It's funded through the HRSA Health Center COVID-19 Vaccine Program.
Community leaders, including Congressman Jimmy Panetta, State Senator Anna Caballero, State Senator John Laird, State Assemblymember Robert Rivas, and others were present.