Fire at Gonzales pallet yard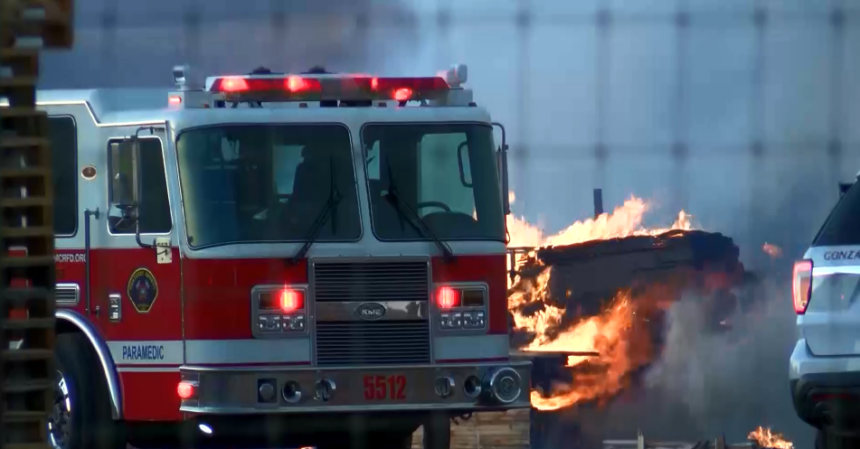 GONZALES, Calif. (KION-TV)
A fire at a Gonzales pallet yard sent smoke high into the air, easily seen from Highway 101 near the city.
The fire started at around 6:45 p.m., with no official cause known as of 8 p.m., according to Gonzales Fire Chief Jason Muscio.
"We are not sure how it started," Muscio said. "Workers on site said it might have been an electrical issue, but we haven't been able to confirm that yet."
The fire was contained to the property on Johnson Canyon Road near Iverson Road, but destroyed a number of pallets and a storage structure. Muscio says no one was injured.