King City school fights flu with "smart thermometer" technology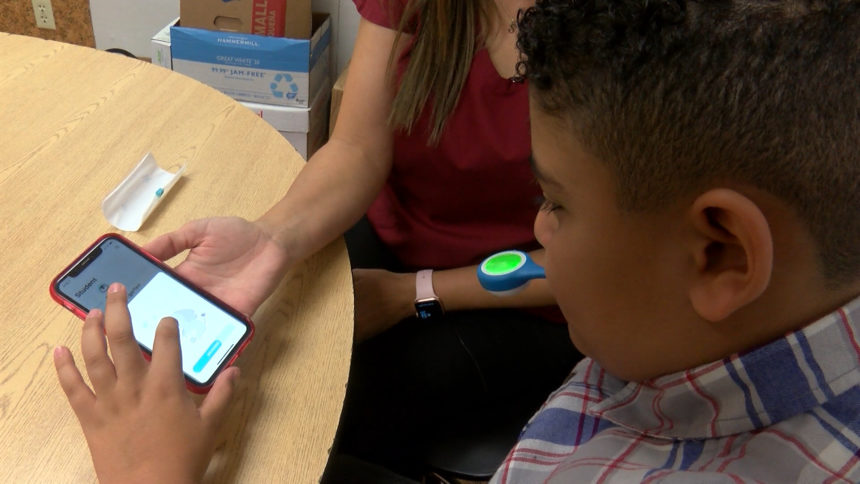 KING CITY, Calif. (KION) Gabilan School in King City is ready to tackle flu season.
This year, school nurse Sarah Stoddard has introduced parents and teachers to a new device to help fight the spread of illness. It's called the "Kinsa": a "smart thermometer" that tracks students temperatures in real time.
"What I'm hoping to see is less students coming to school sick because parents have this tool. They're able to detect the fever," said Stoddard.
In years past, detecting a fever, and flu symptoms, wouldn't happen before the illness spread.
"By the time a student gets to my health office, they're pretty miserable. They have high fever, runny rose and cough," said Stoddard.
Stoddard hopes that won't be the case this year. Every student was sent home with a free "smart thermometer" under Kinsa's FLUency Program.
The thermometer allows parents to read their child's temperature and document any symptoms on an application on their phone.
"Parents have the opportunity to go on there and see what illnesses are in their student's grade level. Then they can take action sooner and monitor for those symptoms," said Stoddard.
Gabilan is the first Central Coast school to adopt the program. Staff plan to monitor trends through an online portal throughout the year.
"This just gives me the bigger picture. I can see where the illnesses are starting," said Stoddard.
Parents said they are thankful to be informed.
"I hope there are less illness and we can prepare our kids ahead of time, so they don't come to school while they are sick," said parent, Guadalupe Pantoja.