Monterey County supervisors prepare indoor mask mandate ordinance for when infection rate is substantial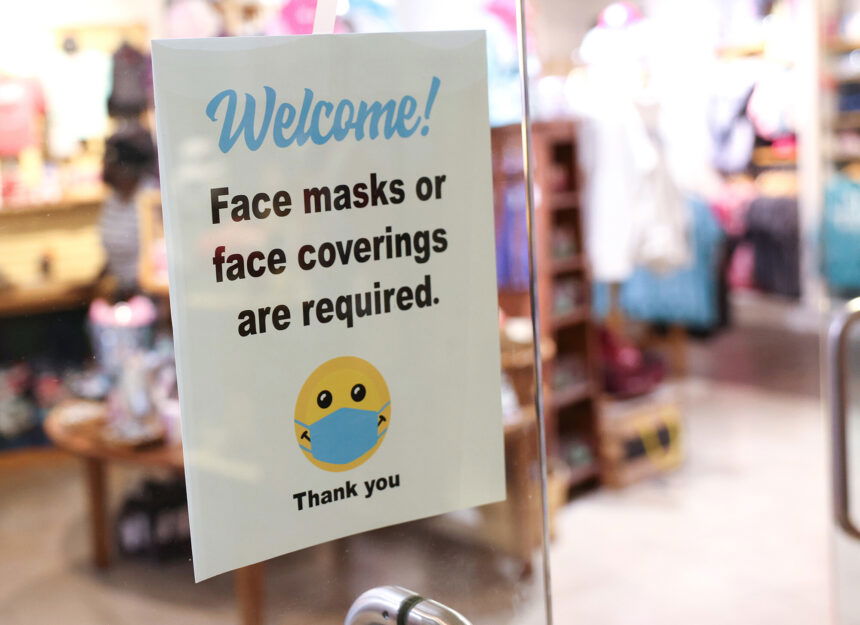 SALINAS, Calif. (KION) During public comment at last week's Monterey County Board of Supervisors meeting, there was anger and strong opinions from both sides, over the implementation of a countywide indoor mask ordinance.
That ordinance now moving forward. The Monterey County Board of Supervisors approved language for a countywide indoor face-covering ordinance. The ordinance triggers based on the county's COVID community transmission rates.
Supervisors only need a majority vote in favor to adopt language for an indoor mask ordinance. Thursday, KION talked to Supervisor Mary Adams, following the county's decision to move forward in preparing an ordinance for the upcoming months after many business owners spoke out regarding concerns about having to enforce the mandate.
"I think it's better to be on the side of caution than not. When I took my oath of office, I took the oath because if I was to support and protect the health, safety and the well-being of the citizens and residents of Monterey County, not just in the Fifth District, but the whole county," Mary Adams, Monterey County District 5 Supervisor.
To be clear, the ordinance wouldn't go into effect right away or at all. It's only triggered by the spread of the virus. Essentially, the mandate would act as a safety net and be used if when needed.
A press release from the County of Monterey stated, "The County's Community Transmission Rate, as calculated by the CDC, is either "substantial" or "high." Face covering requirements would also be triggered seven days after the County's Community Transmission Rate transitions to "substantial" or "high" from "moderate" or "low."
Still, people feel that supervisors are out of line for trying to implement a mask ordinance, when the Health Officer Dr. Edward Moreno feels like one is not necessary, given Monterey County's low infection rate.
One public speaker at last week's meeting said, "For a year and a half held doctor Edward Moreno was the guy who Doctor Moreno said he's the guy who we need to go with what he says. now our supervisors what to say we're the doctors, we're going to go by our decisions and not go by what Doctor Moreno says."
A final vote on the county-wide mask ordinance is scheduled for September 21st.
KION did try to reach out to businesses and business owners who spoke at the public meeting last week, but we did not hear back. We also tried to connect with the other Monterey County Supervisors, both for or against the mandate, most responded but we're unavailable to speak at the time.
Click here for the mask mandate information from the county.