Wildfire preparedness boot camp held in Carmel Valley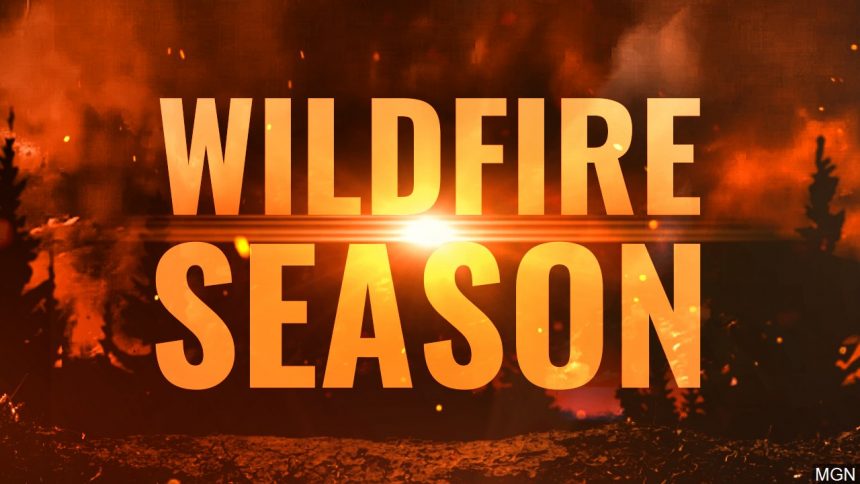 CARMEL VALLEY, Calif. (KION) The Carmel Valley Robles Firewise Group is holding workshops intended to make sure that community members are ready for wildfire season Saturday.
The workshops will feature presentations, demonstrations, and important fire safety information.
From the devastating Dolan, Carmel, River, and CZU fires that occurred on the central coast with 200,000 fires of land burned in Monterey County alone, it's predicted that this year will lead to another severe fire season with the ongoing drought and winds that this year will lead to another severe fire season with the ongoing drought and winds exacerbating dry fuel conditions in the area but organizers of this event are telling people that they have control over the safety of the homes.
"We wanted to make sure that we could inform people and give them really practical, useful, inexpensive ways to protect and harden their homes right now," said Stacey Wood, President of Robles Firewise Group.
Some of the tips provided for protecting the immediate 0 to 5 feet of your house includes:
Dead vegetation, dried leaves, pine needles, and ground debris is removed from the area
remove trees and shrubs from this area, or replace with succulents
Making sure gutters and roofs are clean from debris
Installing ignition resistant materials on exterior walls including stucco, cement, and masonry products.
"The biggest risks during a wildfire for homes is the embers, the ember storm. It's not the big wave of the flame front that you see in the news. It's embers that nestle into the base of your house, igniting those fine fuels," said Devan Leblanc, co-founder of Ember Wildfire Defense Solutions.
According to the fire chief, the dry fuel conditions right now are in the July timeframe, about six weeks ahead of schedule which gives all the more reason for residents to prepare.
"People need to be very proactive and take it to heart when we say it's predictable, it's preventable that we're asking people to have a plan. We're giving them the tools that they can make their home fire safe so please do it. Don't procrastinate," said Michael Urquides, fire chief from Monterey County Regional Fire District.
For more information regarding home hardening, click here.
For more information regarding Robles Firewise group, click here.