Vaccinations stay steady as the first round of big cash prizes gets closer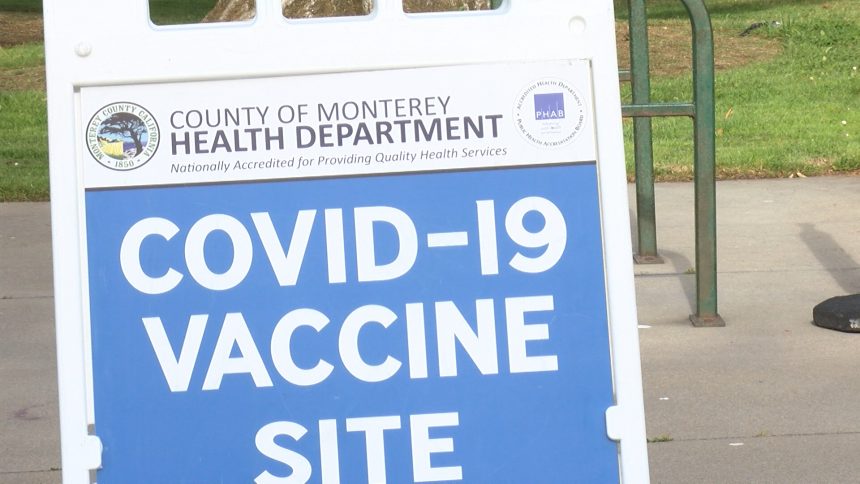 SEASIDE, Calif. (KION) Governor Gavin Newsom calls it a "cash slash lottery," one for the history books in California.
The state is preparing to dish out its first round of big cash prizes starting Friday for people who have gotten at least one COVID-19 vaccine shot. Those who have been vaccinated are automatically entered for tomorrow's 15 lucky win of $50,000.
Here's what is up for grabs in California's vaccine incentive program: 10 winners will be selected on June 15 for $1.5 million each in cash prizes from a pool of $15 million.
30 winners will get $50,000 each in a lottery drawn between this Friday and next Friday, 15 winners each Friday. And the first two million California residents who get a vaccine shot on or after May 27 will be eligible to receive a 50 dollar gift card and entered into the bigger cash drawings.
Most of the people who got their vaccine shots at the Oldemeyer Center in Seaside on Thursday didn't get the shot for the money. But no one said they would turn down the money if they got it.
"Yeah, you'd wanna… who wouldn't want to win?" said Dody, a Monterey resident.
"I mean, it'd be nice. Hahaha," said True Sebaaetasi, a Marina resident. "I actually thought he was was making it up just to get me to go at first, but then I also heard from my coworker."
If you live in California, are ages 12 or older and have gotten at least your first dose of a COVID-19 vaccine, you are already in the running for both the $1.5 million and $50,000 prizes.
It is an effort by the state to get more people vaccinated, after similar efforts in other states proved successful. In Ohio, vaccination rates jumped 45 percent after state officials announced their own lottery giveaway last month.
"I definitely think it incentivizes people to want to get the vaccination because of that," said Stella Flores, a Monterey resident.
"It's kinda weird, but I guess to get people to go, I think it's a good idea. That's not why I'm doing it though," said Sebaaetasi.
The vaccine clinic supervisor at the Oldemeyer Center tells KION they are seeing about a hundred or so people a day now compared to early January, where the number was closer to a thousand in some cases.
While most people, he says, are not doing it for the money, it is something people have definitely asked about.
Winners in Friday's cash drawing will be notified by state public health officials. No names will be announced to the public, but the prize money is subject to taxes by the state. You do not need to be a US citizen to win.
For more details and information on these prizes, you can click here.