Salinas Police obtains new vehicle to respond to online crimes targeting children
SALINAS, Calif. (KION) In an era where online activity seems to grow everyday, police are gearing up to battle crime beyond just city streets.
"This is going to streamline things. It's right here, right now," said Sergeant Danny Warner with the Salinas Police Department.
The Salinas Police Department was awarded a $200,000 grant from the Internet Crimes Against Children (ICAC) Task Force to purchase a computer forensic vehicle.
Investigators plan to bring it on-scene. It's specifically designed to handle cases involving online predators on the hunt for underage victims.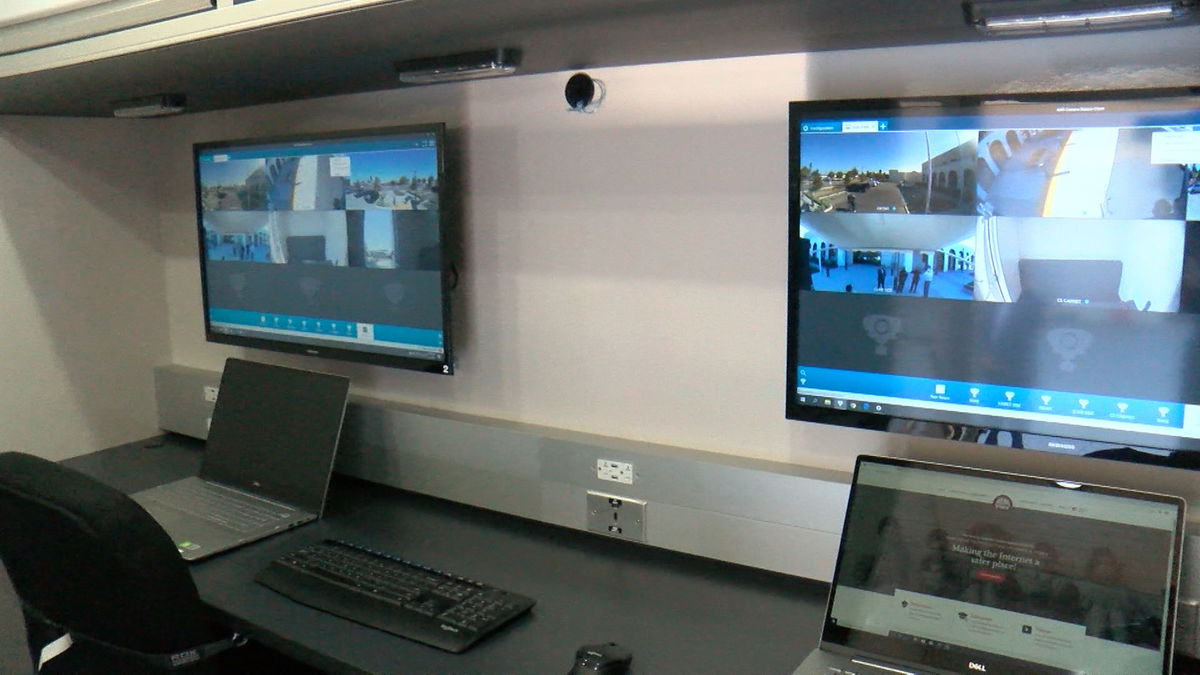 "There is human trafficking in our city," said Salinas Police Department Victim Advocate, Amber Wasson.
Wasson has helped victims of human trafficking in Salinas. Officers said, often times, the first contact between a predator and victim happens from behind a screen. "They need support. They need to be reminded that this isn't their fault. They need someone to meet them where they are," said Wasson.
Before, access to a forensic vehicle had to come from the Bay Area. Warner said a similar unit was previously shared among agencies and sometimes traveled from as far away as Contra Costa County.

"It's completely equipped with forensic equipment. If we go serve a search warrant and end up taking cell phones, computers, tablets or any other digital devices, we can analyze them there on the spot. It also has an onboard interview room. We can bring people in the back whether they are witnesses, victims or suspects," said Warner.
The unit won't be exclusive to Salinas. The department plans to share it with any Monterey County agency that has an important call to respond to.
"Salinas PD will be a hub. If anybody else needs help with an investigation involving a juvenile, or any sort of investigation requiring a mobile forensic lab, we can deploy this," said Warner.