Curtains on machinery added to separate farm workers during COVID-19
SALINAS, Calif. (KION)
As the coronavirus pandemic continues, it is clear that our agricultural workers are among those at a higher risk of contracting the virus.
On Tuesday, Monterey County reported that 24 workers are being sheltered and isolated after testing positive for COVID-19. It is because of this issue that some companies are making larger changes to how the work in the fields is done.
KION joined a group with the Scaroni Family of Companies in Salinas on Tuesday. The farmworkers were harvesting lettuce, using a machine that normally does not allow for social distancing. However, the machine has now been modified with barriers, vinyl curtains, to separate the workers.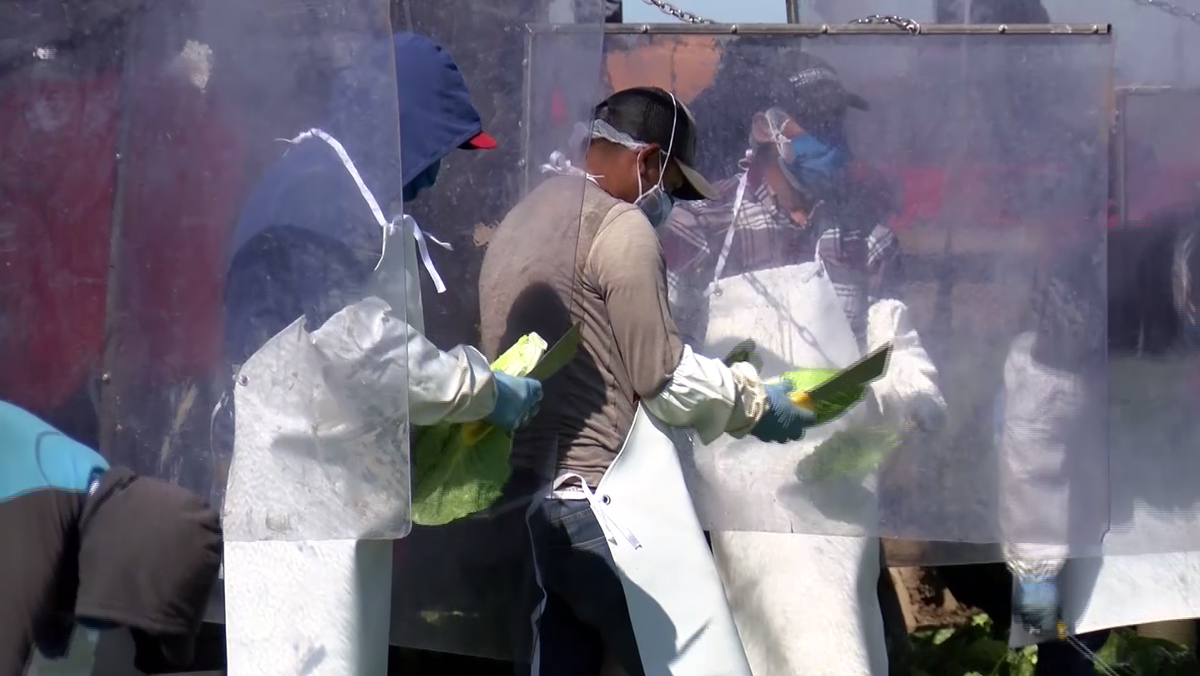 "We took this upon ourselves to develop and install these dividers. I would just hope some of these practices can be adopted across the industry," KION is told by David Scaroni, the VP of Operations.
Scaroni says this is about keeping their workers safe, which in turn keeps food in restaurants and grocery stores all across the country.
While KION was at the location, workers were also all wearing masks or face coverings.
Scaroni Family of Companies operates Fresh Harvest, Inc. - described on their website as the "premier labor provider, staffing and harvesting company to agriculture industry in the western United States," providing H-2A labor to companies.
They sent KION a list of COVID-19 safety measures in the field that includes:
Following CDC guidelines for sanitizing work areas, buses and all equipment
Outdoor tailgate meeting using training resources from the CDC, AgSafe Food and Farms, Monterey County Health/Natividad
Practice social distancing while at work and on breaks when possible.
Fabricate machinery with vinyl curtains to separate workers on machines designed for closer contact when possible.
Employees must wear masks at all times while on buses, at work and are only allowed to take hem off during meal times. Social distancing must be strictly adhered to during these times.