Victims to testify if suspect in Prunedale projectile investigation goes to trial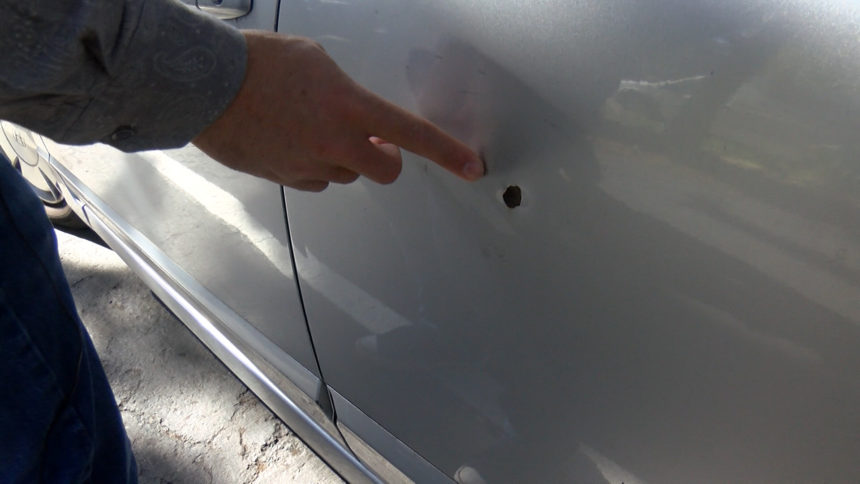 https://livestream.com/accounts/25723746/events/8522569/videos/201148114
PRUNEDALE, Calif. (KION) A dime-sized dent is a constant reminder for Zane Reed.
"Out of the blue I hear this big "bang." It just really startled me," said Reed.
Reed said, last January. he was driving back from San Francisco, passing the Red Barn on Highway 101, when his car was hit by some sort of hard object.
Reed admitted that, at the time, he didn't think much of it, but after noticing the damage, and hearing of similar reports from other drivers, he made a call to the California Highway Patrol. "I just added my name to the list. I didn't want it to go unnoticed," said Reed.
At a press conference, Thursday, the CHP said they believe 52-year-old suspect, Charles Lafferty, used marbles and a sling shot to target and damage a number of vehicles on the roadway.
This was a chilling discovery for Reed after reassessing the damage done to his car. Reed said his four-month-old son's car seat lies just inches above where the object hit.
"A foot higher and it would've hit me in the head. I was that close to a potentially significant injury. It doesn't require a lot to cause brain damage on people, especially when you're traveling 60 miles an hour," said Reed.
KION reached out to the CHP to confirm that Reed reported the incident. "We can't confirm if they are a victim. We can't release that kind of information. I checked with out legal department," said CHP officer, Jessica Madueno.
Madueno said the CHP legal team will decide if a list of victims will, or will not, be released once the case has been closed.
If a suspect in the case ends up going to trail, Reed said, if asked, he'd be there to share his story. "When you have the option to do the right thing you should always do it. I'll be sharing whatever information that I can to help those who are responsible be prosecuted," said Reed.