Chualar auto shop catches fire early Christmas morning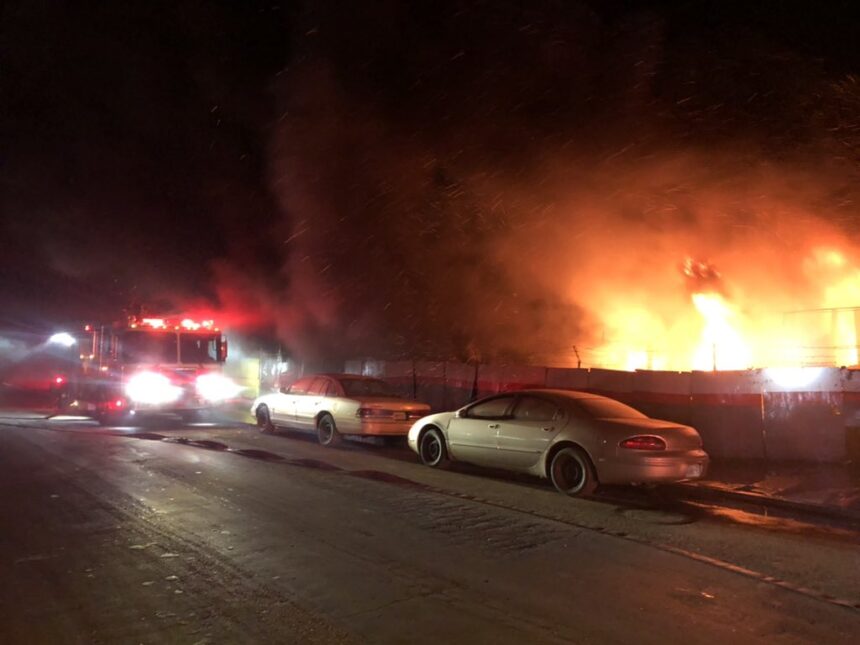 CHUALAR, Calif. (KION) - Fire crews are working to contain a fire that broke out at an auto repair shop in Chular. It happened early Friday morning on Grant Street, according to authorities. No injuries have been reported. The cause is unknown at this time.
A nearby building also reportedly suffered damage as a result of the fire.
Multiple agencies are on scene, and authorities posted at 6:24 am Friday that full extinguishment is expected in three hours.
This is a developing story. Check back for updates.