UCLA's Kiki Rice AP Diary: On to the Sweet 16!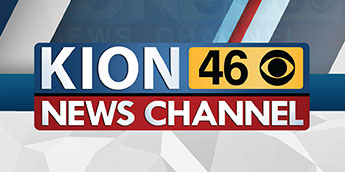 By KIKI RICE
For The Associated Press
GREENVILLE, S.C. (AP) — What a fun atmosphere that was!
Playing in my first NCAA Tournament was a blast and to get to play the first two rounds at home was special. The crowd was incredible and that was one of the best environments we've had all season.
I admit I was a little nervous before the first game. In the back of my head and that of my teammates, you always know that it could be the last game of the season. I wanted to go out there and play as hard as I could and make sure that didn't happen.
Getting a basket early calmed me down a little bit and having a good start to the first quarter really helped too.
It also always calms me down a bit that we had our pregame dance party. It keeps us loose and we have fun. It's one of my favorite things about this team.
Whatever is on DJ Brynn (Masikewich's) play list is what we dance to. She'll always put on good tunes for us to get us in the right mindset.
While the first game went really well, that second game was something. We knew Oklahoma was a good team and even though we were up big early, we knew they weren't going to quit. They sure didn't.
Fortunately Charisma (Osborne) had an incredible last home game with 36 points. It was so great for her and the other seniors to win their final game at Pauley.
I love being in close games. Don't get me wrong, I don't want to lose, but as a competitor it's more exciting to play in a game that comes down to the end then one when you win by 30.
Now with two wins down, we're on to South Carolina!
We're excited for the challenge of playing the Gamecocks. They are undefeated this year and the overall No. 1 seed and we won't take them lightly. A lot of people don't think we can do it, but we have a ton of confidence in ourselves. It's a business trip and definitely not going to be easy at all and we're looking forward to the challenge.
We played them early in the season and we didn't win, but it was a close game in the fourth quarter and we were right there. We both have gotten a lot better since that game.
We've gone on trips before and on the long plane rides, people sleep and watch movies. We also have an hour-long study hall. That's important, especially this time of year. We're still in finals right now and I have a couple due before Friday. My plan is to get them done before the trip so that I don't have to be thinking about the work on the plane.
I try to be a planner and get ahead of things and not wait until the last minute,
A couple quick shoutouts before we get on this plane: Thanks to the NCAA for the cool swag. They gave us some cool gear with the shorts, top, jacket and bucket hat. Also some socks, too. I heard we'll get more stuff in Greenville.
Also thanks to Professor Lang, my English teacher. He surprised me by having my No. 1 jersey that he bought from the bookstore. They don't sell them with names on them, but he went out and put my name on the back of it. It was really cool to sign it for him. It's so great that he and my classmates support us.
Time to go to work in South Carolina. Go Bruins!
___
UCLA freshman Kiki Rice is checking in periodically during the NCAA Tournament. She helped the Bruins earn a four-seed and advanced to the Sweet 16.
___
AP March Madness coverage: https://apnews.com/hub/march-madness and https://apnews.com/hub/ap-top-25-womens-college-basketball-poll and https://twitter.com/AP_Top25