New Hartnell College Softball Coach carries on family legacy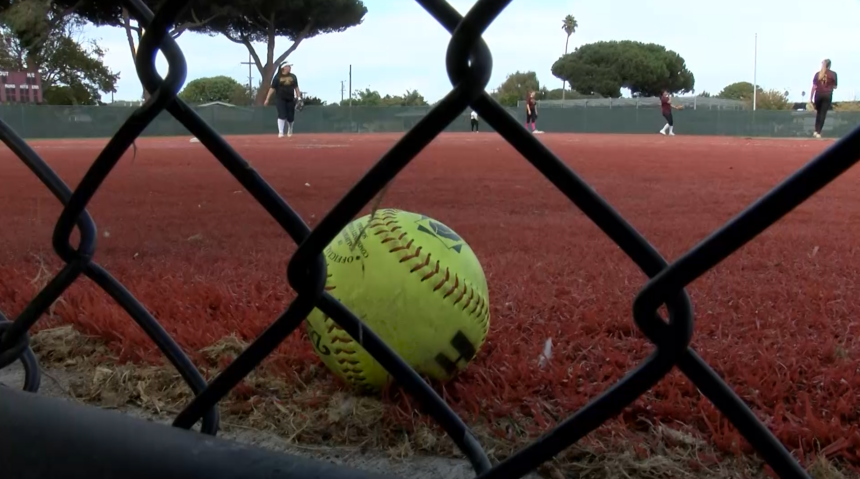 SALINAS, Calif. (KION) Hartnell College recruited Salinas native, Casey Watt as the new Head Softball Coach.
Her father, Andy Watt retired in 2018 after building the softball program and leading the team as head coach for nearly three decades.
"To have your own kids follow in your footsteps is really exciting, super exciting," Andy Watt said. "But, I think her footprint is going to be way bigger than mine. I think she'll have a lot more success and be a better softball coach than I ever was."
Casey Watt replaced former coach Erin Houston who joined the team after Andy Watt's retirement.
"I've been around the sport since I was three days old," she said. "I went to my first Hartnell softball game."
Casey played varsity all four years at Salinas High School before she went on to play at San Jose State for another five years. After college, Casey spent three years coaching at two different colleges, one of them being her college alma mater. Being able to coach where her passion for softball started was an offer she couldn't resist, she said.
"I used to come out to this field every other day when I was in high school and hit buckets of balls down that line," said Casey Watt. "So it's really special to be able to come back here to where a lot of my own softball growth happened."
Hartnell College Athletic Director, Dan Teresa said he and Andy joined Hartnell the same year. According to Teresa, Andy was able to build a successful program at Hartnell, leaving a legacy behind.
"She's the golden ticket, you don't find too many coaches like that," Teresa said. "We built the family atmosphere in the department and bringing Casey in just adds to that because she knows what it's all about with her dad being here."
With the help of her assistants, her team has grown to have 13 players. Casey looks forward to building her own program but also implementing what she's learned from her coaching mentors including her dad.
"I want to make the program better than it ever has been," she said. "Really build and grow the level of the game that these ladies already have."