Monterey Peninsula tourism looking up says visitors bureau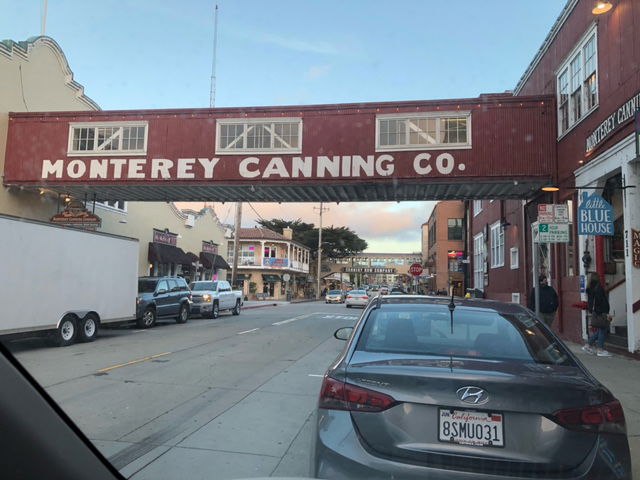 MONTEREY, Calif. (KION) The Monterey Peninsula could see a big boost in tourism this year as more and more people get vaccinated.
The Monterey County Convention and Visitors Bureau says they are projecting a positive tourism outlook. Pent-up demand for travel, could be a boon for places on the Central Coast.
For tourists who have been fully vaccinated, it was time to get out of the house.
"Everyone's been vaccinated and the opportunity for the kids to get out of school for a couple days since it's Mother's Day weekend coming up.. so I haven't seen them for a long time," said Galen McCray, a Eureka resident who was visiting Monterey on Thursday.
While the market will not fully return for a few years, according to the MCCVB, the reopening of major attractions like the Monterey Bay Aquarium is sure to bring in more travelers.
"My seven year old and four year old have never been, grandkids that is," said McCray.
The Visitors Bureau says they want to focus on bringing back overnight visitors first, followed by group travelers and international markets.
They say industry research firms like Tourism Economics projects domestic visitor spending in the state will reach 76 percent of 2019 levels this year. It will be at 94 percent of 2019 levels in 2022. Total visitor spending in that year will likely hit 87 percent including global tourists.
Monterey County saw a loss of nearly two billion dollars in travel spending in 2020 alone. It is a nearly 54 percent decrease from 2019. One in four county hospitality workers also lost their jobs.
While things are looking bright now, the pandemic still looms, and it could take some more time before it is fully over.
"My hope is it's over tomorrow. Realistically, until the whole planet is vaccinated. It could be a couple years," said McCray.
Monterey County's COVID-19 case rate is low for now, and there are about 61 percent of residents who have already gotten at least their first dose of vaccine.
California is set to fully reopen on June 15 this year.
PREVIOUS ARTICLE: The Monterey County Convention and Visitors Bureau says they expect tourism to surge in the summer following for vaccinations across the country.
An industry research firm says domestic visitor spending in California will reach 76% of 2019 levels this year.
KION's Josh Kristianto will have more tonight on KION News at 10 and 11 p.m.