The City of Marina and Citizens for Sustainable Marina work together to clean up city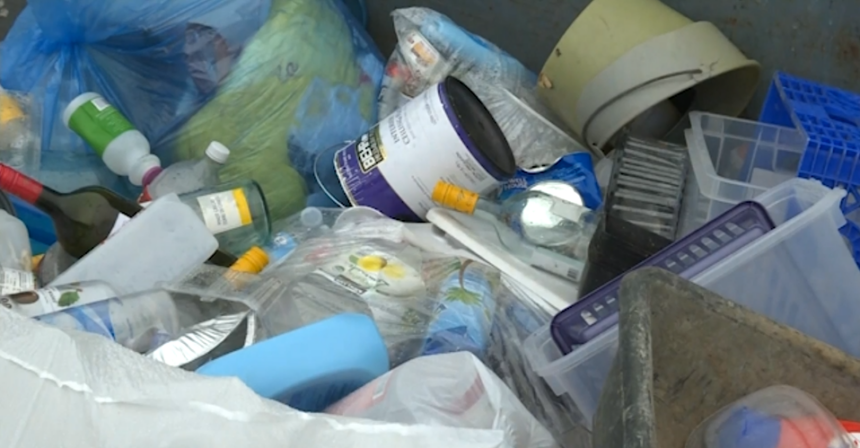 MARINA, Calif. (KION) The City of Marina and Citizens for Sustainable Marina worked together on Saturday and Sunday to help clean up trash.
The Mayor of Marina, Bruce Delgado, estimates that the city will be saving $20,000 through the volunteers that offered their time for the massive effort.
Pounds of garbage were removed from 4 major sites located near Carmel and Salinas Avenue in Marina. Everything from beds, refrigerators, and baby cribs were removed with two large garbage containers filled to the brim with just trash.
Volunteers worked tirelessly for hours to make sure the areas were clean.
"We wanted to come out and show our support. Unfortunately, we weren't able to come yesterday, the one that they had at the library but we definitely wanted to come out today to show our support, be a part of the community, and help clean it up," says a volunteer.
For a local boy scout, he wanted to help out.
"It's really depressing to see trash amongst your neighborhood and the greenery. It just really ruins the view and ruins everything and it's just hurting the environment," says another volunteer.
The chair for Citizens for Sustainable Marina, Karen Andersen, says they worked hard to make sure they weren't displacing anyone in their cleaning efforts.
"We aren't destroying their own possessions. What we are doing today is coming in to clear away abandoned garbage and accumulations of all sorts of things and bags and bags of garbage," says Andersen.
Aside from helping the environment, the mayor say's it's also a good way to get people outside.
"It's kinda an excuse to get people out and do good things anyway while you're out," says Delgado.
The mayor says that 8,000 pounds of garbage were collected in today's event.