Santa Cruz County Sheriff's office identifies man in officer-involved shooting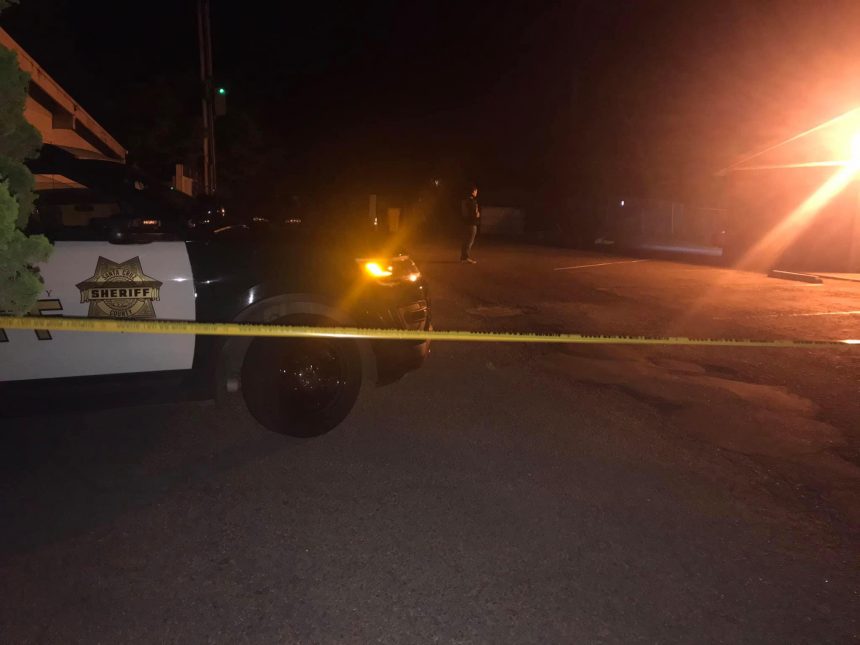 APTOS, Calif. (KION) -- A 39-year-old Soquel man has been identified as the individual who was shot and injured while deputies were detaining him Tuesday night.
The Santa Cruz County Sheriff's Office says Eli Burry was being detained by deputies and upon doing so, Burry discharged a firearm that he had in his possession.
A deputy on scene also discharged their firearm, striking Burry.
The sheriff's office would not specify if Burry pointed his weapon at deputies when his weapon went off, saying that is a part of the Santa Cruz County District Attorney's investigation.
The deputies immediately rendered medical aid and he was transported to a hospital where he is expected to survive.
Several weapons were recovered at the scene, including the weapon Burry fired.
Body-cam footage of the incident is expected to be released next week.
ORIGINAL ARTICLE
A man is in the hospital after an officer-involved shooting late Tuesday night.
According to the Santa Cruz County Sheriff's office, it happened April 6, 2021, just after 10:50 p.m.
Deputies say they were investigating a suspicious vehicle in the 7900 Block of Soquel Drive in Aptos.
When contacting the two occupants, deputies noticed the driver was armed with a handgun. But, while deputies were attempting to detain the suspect, he fired at least one round.
One deputy also fired their weapon multiple time, hitting the male. The man was taken to the hospital and is expected to be okay.
The deputies and passenger were not injured during the incident.
An investigation in underway.
This is a developing story. Check back for updates.