Housing reports detail amount of new low-, moderate-income housing approved in Monterey County cities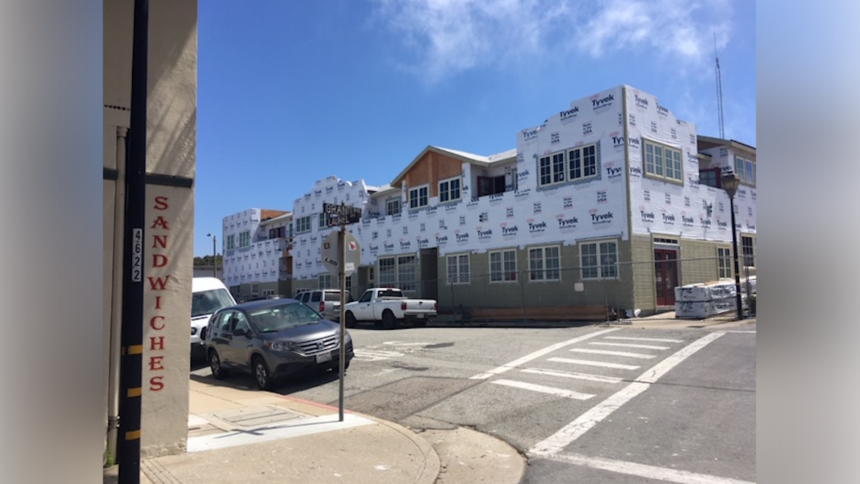 CENTRAL COAST, Calif. (KION) Cities released their 2020 annual housing reports as the need for affordable housing remains crucial, especially during a pandemic.
In Monterey County, even a person earning around 77-thousand-dollars a year is considered low income. And extremely low income is less than 29-thousand dollars a year.
According to the latest report from the City of Salinas, in 2020 no homes were built for people with low and moderate incomes. However, 210 building permits were approved for homes for families with incomes above the moderate level.
Alfred Diaz Infante, President of CHISPA, a non-profit organization that focuses on developing affordable housing in Monterey County explains that this can affect the mental health of residents.
"We have many families in our community that are paying more than 50 percent of their income towards housing cost," said Diaz-Infante. "And what happens is that it leaves less income for that family to pay for other needs such as buying food."
About 60% are renters in Salinas and we need more housing to meet demand due to population growth, he said. He added that there's around one percent of growth every year which should give enough time to plan for more housing.
"We need both not just affordable housing we need market-rate housing as well," said Diaz-Infante. "We basically need more supply. Over the last two to three decades we just haven't built enough supply which is why we're in this predicament.
Compared to Salinas, the City of Seaside approved 238 new units. Seventy-four for very low-income people, 78 for low-income families, 73 for moderate-income families, and only 13 units were for families with incomes above the moderate level. Seaside council member, Jon Wizard said communities find it easier to permit the construction of above moderate-income homes because of the market, income, and resources available. Affordable housing availability is affected by the 2008 recession and now the pandemic, he said.
"Affordable housing because it includes a subsidy to make affordable for people with lower incomes that money has to come from where," said Wizard. "That money has to come from somewhere. The money that lowers the price comes from somewhere, whether it's the federal government or local government. Somewhere that money has to be plugged into the equation."
Diaz-Infante also said it's important for the community to participate in city public meetings to ensure the community's housing needs are being met.