Santa Cruz police arrest juvenile suspect in connection to January homicide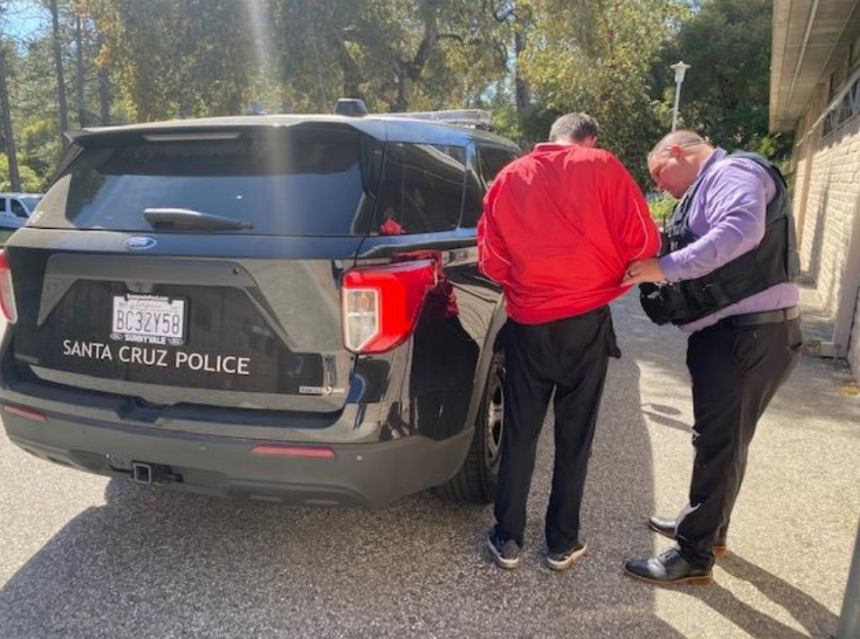 SANTA CRUZ, Calif. (KION)
UPDATE 5/5/2021 5:05 p.m. Santa Cruz Police say a juvenile suspect has been arrested in connection to the death of Daniel Hartley on January 17, 2021.
The department said in early April, detectives received a tip on a 16-year-old suspect, and further investigations led them to discover critical evidence linking the suspect to the murder.
An arrest warrant was obtained and Santa Cruz Police asked for assistance from the Polk County Sheriffs Department and Livingston Police Department in Texas. The suspect was later arrested on April 15, 2021 in Livingston, Texas.
At the time of the murder however, the suspect was a Santa Cruz County resident, so the suspect was extradited back to Santa Cruz on April 29, 2021 and booked into the Santa Cruz County Juvenile Hall.
Anyone with information about this case is asked to call Santa Cruz Police Detective
Connor Bridges at (831) 420-5830 or call the anonymous Crime Tip Line at (831) 420-5995.
UPDATE 1/20/2021 12 p.m. The Santa Cruz Police Department has identified the victim of the city's first homicide of the year as they try to identify the motive behind it.
The victim of the homicide on Emeline Avenue Sunday is identified as 37-year-old Daniel Worth Hartley. Police say he is originally from Pennsylvania and may have only lived in the Santa Cruz area since 2019.
Police say his living conditions are not known, but they believe he was unsheltered. He died from blunt force trauma to the head.
Since Sunday, the department said detectives have been going through surveillance video and looking into Hartley's background to develop leads and find a motive.
Anyone with information is asked to call Det. Connor Bridges at 831-420-5830. To remain anonymous, call 831-420-5995.
PREVIOUS STORY: The Santa Cruz Police Department is asking for the public's help after a homicide at about 6 a.m. Sunday.
Officers responded to a report of a man down in the 700 block of Emeline Avenue in Santa Cruz, and when they got there, they found him with serious injuries. He was pronounced dead when they arrived.
Detectives investigated throughout the morning, but police say the victim's identity is not known and they do not know the motive yet. Police said the man appears to be between 50 and 60 years old.
Investigators have been looking at video surveillance from the area and following up on leads, but have not identified a suspect so far.
Anyone with information is asked to call the Santa Cruz Police Investigations Unit at 831-420-5820. To remain anonymous, call 831-420-5995.
This is the first homicide in the city in 2021.