Low-income families could see state financial support soon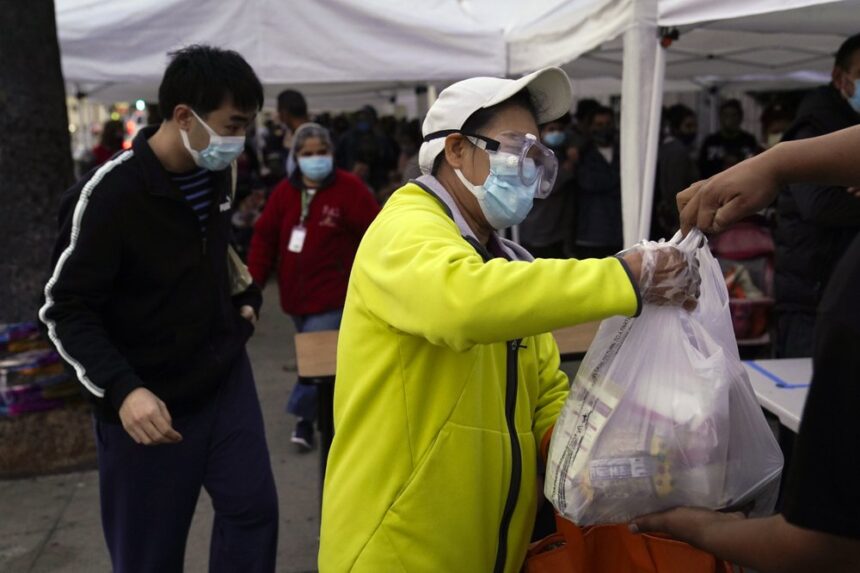 CENTRAL COAST, Calif. (KION) Low-income families on the Central Coast could soon be getting an extra boost in their bank accounts if state lawmakers approve a stimulus plan that would, in part, give tax returns to qualified workers who file with ITINs, or Individual Tax Identification Numbers.
This comes after the state legislature approved the full inclusion of ITIN filers into the California Earned Income Tax Credit program. Advocates say if the governor signs the plan, nearly 600,000 low-income immigrant workers and families could get a 600 dollar refund after they file their taxes this year.
Thousands of farmworkers across California and here on the Central Coast are still working hard every day on the frontlines of the food industry. When they get paid, a portion gets docked toward taxes like Social Security, Medicare and state disability insurance. But they will never see a dime of those benefits themselves.
"They'll never see a Social Security check, they'll never get Medicare benefits and if they get hurt at work, they don't get disability insurance," said Carlos Lopez, the CEO of Lopez Tax Service.
But California Governor Gavin Newsom is now proposing these immigrant workers, most of whom file their taxes using ITINs, be included in the Cal EITC. It's a tax tool that tries to support families and individuals who work, but still live in poverty through cash benefits.
"It was nice to see a recognition that immigrants that are paying taxes that are filing their taxes using their ITIN number that they will also be eligible for a $600 tax credit when they get their tax returns in the next few months, so it couldn't come at a better time," said Luis Alejo, a Monterey County supervisor.
"There's about 90,000 tax payers in the county, and I believe there's about 10 to 12 percent that file with an ITIN. So you're looking at about 12 to 14,000 (people)," said Lopez.
Community advocates are calling it a victory toward equity and justice. Undocumented communities, they say, are living through health crises, economic and racial strife while also working on the frontlines without easy access to healthcare or economic relief.
The state says lower-wage workers disproportionately lost their jobs during the pandemic. The timing of these refunds is aimed at helping low-income households with food and rent.
County leaders say this proposal will help thousands on the Central Coast. But it still needs to become law.
"I know they're going to try and expedite to get it approved even quicker because this money is needed now," said Alejo.
It could take some time to actually see the money as well, which will not be sent out until a person's 2020 tax returns are filed started next month. You also have to be making less than $30,000 a year with children, according to Lopez Tax Service.
"This is something that is encouraging and something that helps them understand that they're living in the best country in the world," said Lopez.
Supervisor Alejo says the best thing we can do now is to have a successful vaccination roll out to be able to get the economy back on track.
PREVIOUS ARTICLE: People who file their taxes with an ITIN may be eligible to receive tax credits if they earn less than $30,000 a year.
That means nearly 600,000 working low-income immigrants and their families may receive financial support soon.
KION's Josh Kristianto will have more tonight at 5 and 6pm.