SPCA holds free pet food banks to keep animals fed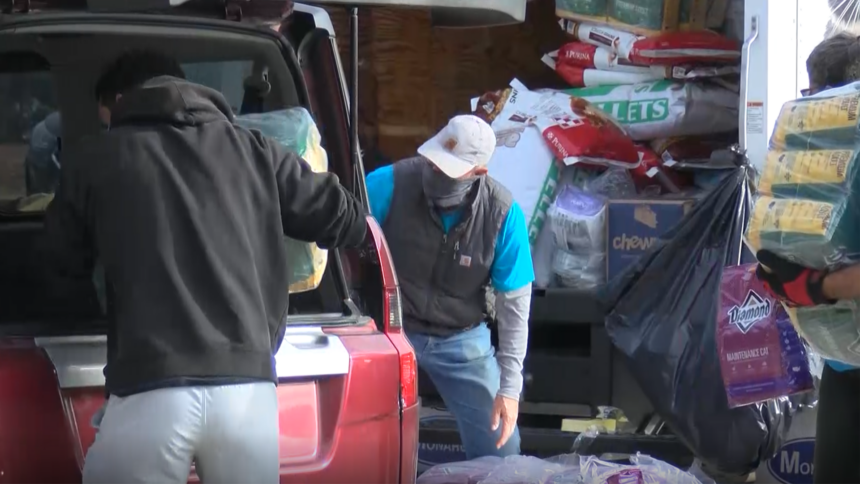 SEASIDE, Calif. (KION) The Monterey County SPCA is focusing on keeping pets in their homes during the pandemic by giving out thousands of pounds of free pet food to families in need.
Today they held a free food bank event at Seaside High School, where families could pick up free food for cats, dogs, horses, chickens and even turtles.
The SPCA says they have given out 70,000 pounds of free food so far during the pandemic, up from 5,000 pounds in past years.
"For some folks coming to the event today, their pet is their only companion and whatever we can do to keep them together we will do that," said SPCA Monterey County spokesperson Beth Brookhouser.
If your family and pets are in need of help, the SPCA Monterey County is holding free pet food drives every Wednesday and Saturday at the shelter located at 1002 Monterey Salinas Hwy, Salinas, CA 93908.
If you would like to help those in need, you can: