Santa Cruz County releases debris flow hazard risk map to help residents prepare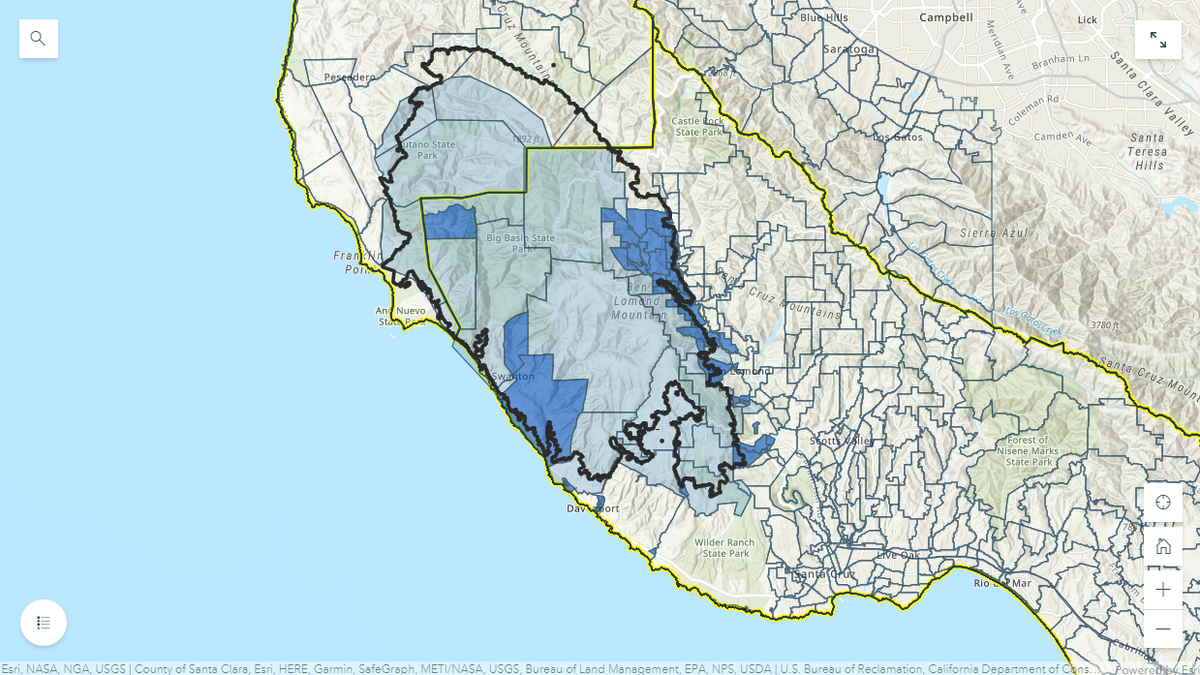 SANTA CRUZ COUNTY, Calif. (KION) Santa Cruz County officials have expressed concerns about debris flow in areas affected by the CZU Lightning Complex fires, and it has released a hazard risk map to help residents prepare for the possibility.
The county said officials with the Office of Emergency Services, Cal Fire and other agencies have begun planning to address risks, and they hope the map will help residents to know which zone they are in.
The entire burn area is considered to be at risk of debris flow, and many residents in those areas could face multiple evacuations, depending on weather conditions. The areas considered most at risk are in the dark blue zones on the map. The other areas are at lower risk of evacuations.
If the county issues evacuations, they are asking residents to take the risk seriously and leave the area. If there is a debris flow, emergency personnel may not have access to impacted areas.
After the Thomas Fire in Santa Barbara County three years ago, there were debris flows around Montecito that killed 23 people.
To sign up for emergency alerts, text SCR911 to 99411.
See the Debris Flow Hazard Risk and CZU Fire Evacuation Status maps below.