Monterey County man and Mexican pharmacist face federal charges for local fentanyl overdose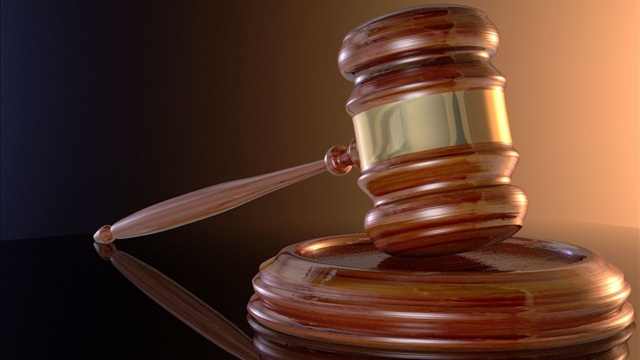 SAN FRANCISCO (KION-TV)
A Monterey County man is in custody and charged by a federal grand jury for a 2019 deadly fentanyl overdose and the intent to distribute the drug, according to a U.S. Department of Justice release.
The U.S. Attorney's Office for the Northern District of California announced that a now-unsealed indictment, filed October 6, shows Matthew Sanchez, 25, sold bottles of alprazolam and counterfeit, fentanyl-laced pills in Monterey County. The drugs are being tied back to Francisco Javier Schraidt Rodriguez, a pharmacist in Mexico.
Schraidt Rodriguez is accused of smuggling the drugs across the border, where he later shipped them to a "drug dealer" in Monterey County, between about June 2018 and November 2019. Sanchez allegedly bought some of those drugs from the unnamed drug dealer.
The indictment reportedly describes Sanchez as selling some of the bottles and pills to a Monterey County resident, who died of a fentanyl overdose on September 5, 2019 after ingesting one or more of the pills.
On September 30th, 2019, KION reported on the Monterey County Health Department warning about a rise in overdoses and deaths related to counterfeit drugs contaminated with fentanyl.
"More and more of the counterfeit drugs that look like prescription medications are including fentanyl, which makes those medications extremely dangerous," Monterey County Health Officer, Dr. Edward Moreno, said in our 2019 report.
In today's DOJ announcement, United States Attorney David Anderson says "Fake Oxycodone pills are flooding Monterey County," adding, "these fake pills are laced with fentanyl. The drug dealers who are pushing these fake pills couldn't control the amount of fentanyl in them even if they cared. Fentanyl is dosed in micrograms. Dealers don't have the equipment or the ability to control what they are selling. Our young people are dying by the score from ignorance and indifference."
The release also describes the counterfeit, fentanyl-laced pills as ones shaped and colored to resemble legally sold Oxycodone. These counterfeit drugs are known as M30s: "round tablets that are light blue in color with an "M" imprinted on one side and a "30" imprinted on the other."
This is the same description given by local authorities in their 2019 warning, and the same description given in other, more recent local cases.
Schraidt Rodriguez is accused of selling approximately $81,859 worth of counterfeit, fentanyl-laced M30 pills; bottles of alprazolam; and other narcotics to the unnamed Monterey County drug dealer. Sanchez is accused of buying 100 of the counterfeit pills at a time from the dealer, and of knowing the M30 pills contained fentanyl.
Sanchez and Schraidt Rodriguez are both charged with: conspiracy to distribute and possess with intent to distribute fentanyl and alprazolam, and distribution of fentanyl resulting in death.
The conspiracy charge has a maximum penalty of 20 years in prison. The charge related to the overdose death carried a mandatory minimum sentence of at least 20 years in prison, and a maximum statutory penalty of up to life in prison
Sanchez's next federal court appearance is scheduled for October 9.
The DOJ says the Pacific Grove Police Department assisted in the case, along with the Customs and Border Protection, Office of Field Operations; the Department of Homeland Security, Homeland Security Investigations.