Concerns growing over missing teen cases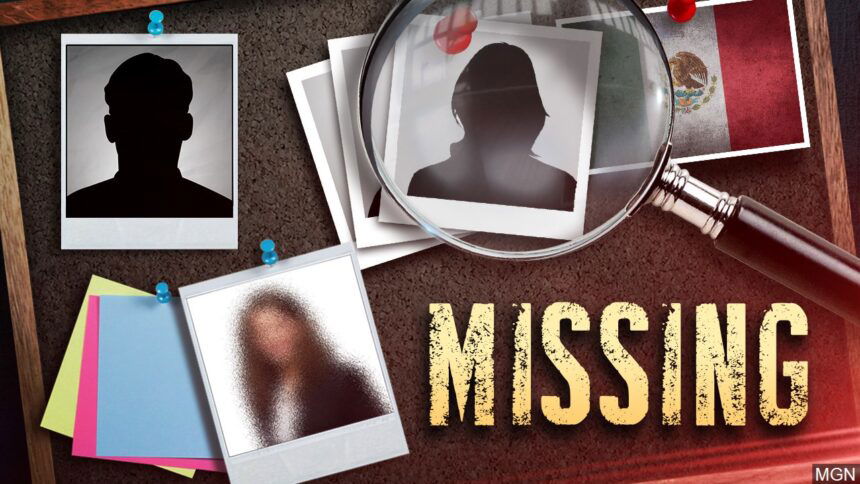 SALINAS, Calif. (KION) Several juveniles are missing across the Central Coast and some locals have concerns that they may be victims of human trafficking.
We reached out to Monterey County law enforcement agencies to see how many young people are missing locally. The Monterey County Sheriff's Office said nine juveniles have been reported missing in the last month and five are still missing. Salinas Police Department said three youth are still missing in Salinas. One is still missing in King City out of 3 that have been reported missing in the last month, according to King City Police. Greenfield Police said two juveniles are missing there.
While it's unknown exactly what happened to each missing young
person on our Central Coast, some locals are concerned some of them may be victims of human trafficking. And parents are making a plea for help.
A Salinas mother has reached out to KION worried something terrible has
happened to her daughter.
"I am looking for my daughter. She has been missing since August
31. I need you to help me, please," she said. She asked to remain anonymous, but shared her story with us in the hope that her daughter Fatima Echeverria would be found.
She told us Fatima went to a friends house and never came back.
"My daughter told her friend she would return at eight but she
didn't come back and now she won't talk with us on the phone. We don't know anything," she said.
She said police told her they couldn't look for her daughter because she ran away before but her mother says it was nothing like this.
"I am hoping that my daughter will appear or if somebody saw
anything or knows anything, say something, because my daughter may be in danger," she said.
She's also sending out a message to her daughter:
"Call me please," she said. "I want to known that you are okay and where
you."
This mother is not alone; other parents have reached out to KION with concerns about their missing children. Some wonder if they may be victims of human trafficking.
"It happens here and California actually is a hot spot for human
trafficking," Monarch Services Communications Manager Delphine Burns said.
Monarch Services said about 14,500 to 17,500 people are trafficked annually. They may be trafficked for many reasons, including prostitution, drug trafficking or other criminal activity among other reasons.
Monarch Services told us sex trafficking and labor trafficking are the main kinds.
There are some signs you can look out for: victims of sex trafficking may have expensive items, irregular school attendance, or have an older boyfriend or girlfriend.
"Traffickers are preying on our vulnerabilities and we all have
vulnerabilities and they're not our fault but traffickers are seeking those
out," Burns said.
About 1,500 human trafficking cases have been reported this year in
California. But many go unreported.
The FBI National Crime Information Center says 460,000 children
are reported missing every year
We're learning from Fatima's family tonight that the Salinas Police
Department is now investigating the case.
Fatima's mother said if you know anything about where she is or have seen her, please call: (831) 585-6547.
If you know of anyone that you think may be a victim of human trafficking, there is help. You can call Monarch Services 24 hour bilingual hotline: 1-888-900-4232.
MORE RESOURCES:
Monarch Services (24-hour crisis line and emergency shelter for victims of domestic violence, sexual assault and human trafficking): monarchscc.org, 1-888-900-4232
Monterey County Rape Crisis Center (supports victims of rape, human trafficking and child abuse): (831) 375-HELP.
Coalition to End Human Trafficking (offers services for survivors and prosecution of offenders): coalitiontoendhumantrafficking.org