Police: Officers did not conduct welfare check on family of girls doing schoolwork outside Taco Bell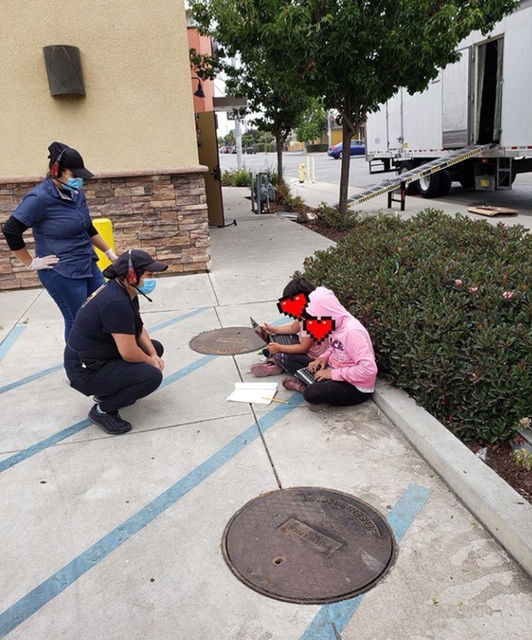 SALINAS, Calif. (KION) A picture showing two Salinas girls doing schoolwork outside a Taco Bell went viral last week, and now the Salinas Police Department is saying some of what was reported by some news outlets is inaccurate.
The department said some organizations reported that police showed up at the home where the girls live and attempted take them from their mother and accused her of child endangerment, but police said that is not true.
The department said officers have not responded to their home and have had no contact with their mother about child endangerment, welfare checks or other calls for service.
"This family has endured a lot and it is fantastic that the community is willing and able to help. We encourage news outlets, community members, and the public at large to do some fact-checking before reporting news that is not validated with facts," they said in a statement.
The person who took the picture said the girls sat outside the Taco Bell to get WiFi to do their schoolwork. In a statement, the Salinas City Elementary School District, where the girls attend school, said it provided an internet hotspot to the family and acknowledged that the digital divide is a real concern.
Read KION's original story with a statement from the district here.