Free hotel accommodations for Santa Cruz County evacuees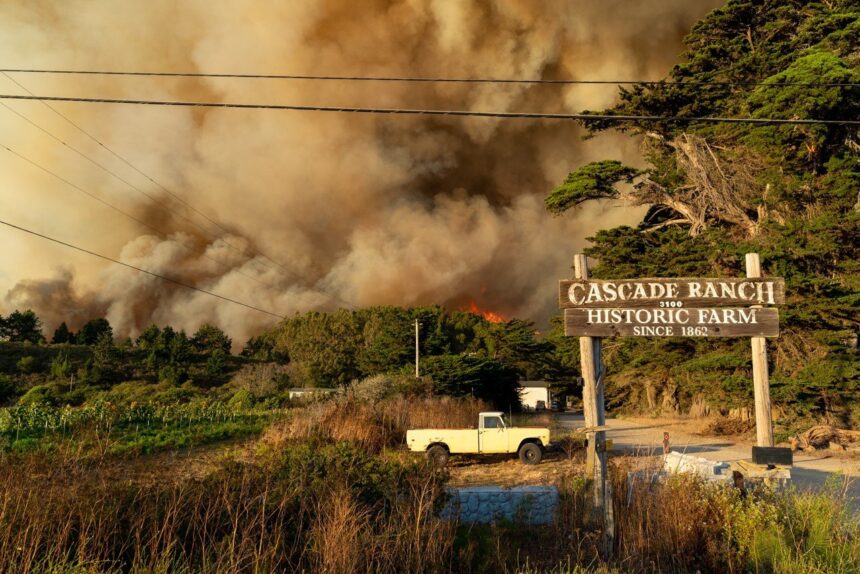 Santa Cruz County Emergency Operations Center is working with the county's human resources department to secure hotel access for residents impacted by wildfires.
Anyone in Santa Cruz County who has been evacuated from their home through official evacuation notice is eligible for free hotel program assistance. Proof of residency will be required.
Hotels may allow pets but please verify prior to arrival. Transportation and food may be provided for those that qualify.
Evacuees are eligible whether or not they are staying in an official shelter.
Hotels are located throughout the greater Bay Area. To apply, go to an official County shelter site and request a program application form.
You can find Lightning Complex Fires information and resources at http://www.santacruzcounty.us/FireResources.aspx
List of shelters in Santa Cruz County
| | | |
| --- | --- | --- |
| Santa Cruz Civic Auditorium, 307 Church St SC 95060 | FULL | |
| Santa Cruz Bible Shelter, 440 Frederick St, Santa Cruz 95062 | Room for 76 evacuees as well as parking | |
| Seventh Day Adventist-RV ONLY , 1931 Soquel San Jose Rd, Soquel 95062 | FULL | |
| Santa Cruz County Fairgrounds, 2601 E. Lake Avenue, Watsonville, CA | FULL | |
| SCC Fairgrounds (Cots), 2601 E. Lake Avenue, Watsonville, CA | | |
| Twin Lakes-Auto/RV, 2701 Cabrillo College Drive, Aptos, CA 95060 | | |
| Cabrillo College Shelter, 6500 Soquel Dr., Aptos. Congregate shelter | | |
| Congregational Church Shelter , 4951 Soquel Dr, Soquel. | Open for people as well as vehicles | |
| Coastlands Church/Tents/RV Parking, 280 State Park Dr., Aptos | Open to tents, with limited tents available on site | |
| Simpkins SC Shelter, 979 17th Ave., Santa Cruz | Room for 25 evacuees | |
| Congregational Church (AUTO), 4951 Soquel Dr. Soquel | | |
| Cabrillo College RV/AUTO, 6500 Soquel Dr. Aptos | | |
| Santa Cruz Bible (RV/AUTO), 440 Frederick St. Santa Cruz | | |
| Seventh Day Adventist-Cabins, 1931 Soquel San Jose Rd, Soquel 95062 | FULL | |
| Seventh Day Adventist-Tents ONLY, 1931 Soquel San Jose Rd, Soquel 95062 | | |
| Lakeview Middle School, 2350 E. Lake Ave., Watsonville | Open for outdoor camping with limited indoor capacity | |
| Fair Grounds (TENTS), 2601 E Lake Ave 95076 | | |
| Harbor High School, 300 La Fonda Ave., Santa Cruz | Room for 75 evacuees | |
| ANIMAL Santa Cruz Animal Shelter, 1001 Rodriguez Street (For Animal) | FULL | |
| ANIMAL Watsonville Animal Shelter, 580 Airport Blvd (For Animal) | | |