Monterey County Black and Brown Coalition says changes for better schools start at the ballots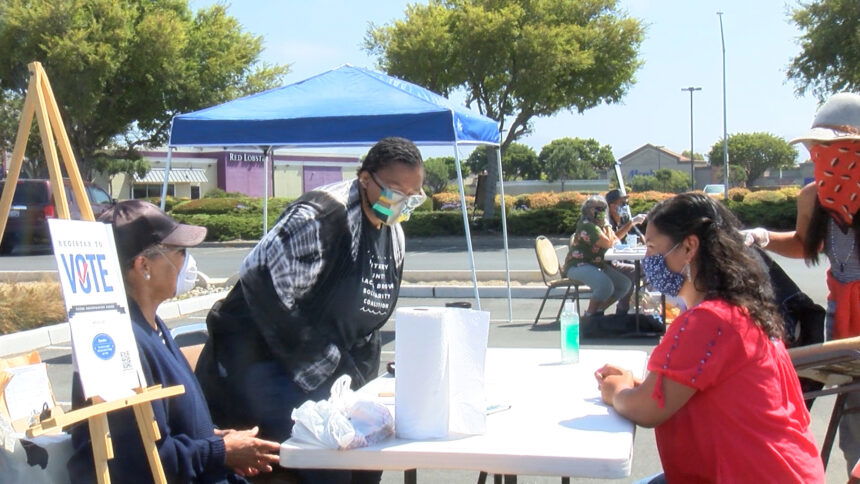 SALINAS, Calif. (KION)
Members of the Monterey County Black and Brown Coalitions held a backpack drive as well as a voter registration effort, Saturday, to help students in need and encourage the community to vote.
The organizers say one of their biggest concerns is for students and schools who may be struggling during the pandemic.
"We need to restructure our funding, we need to restructure our city budgets and bring some more support in for our schools," says organizer, Luis Juarez.
The group says they carried out voter registrations to bring awareness to changes they say need to be made to the school systems.
"I don't think our curriculum is up to speed as far as what we're teaching our children, I don't think that history is up to speed, I think the teachers are underpaid," says Salinas Pastor, Artis Smith.
"There are things that are just happening within the school system within itself, and hopefully getting people out to vote will help make a difference across the entire school board."
Organizer Juarez says around 25 people registered to vote at the event today.
Juarez also says a couple hundred backpacks were donated for distribution.
For more information look up MCSC831 on Instagram.