Suspect in Ben Lomond shooting ambush could face death penalty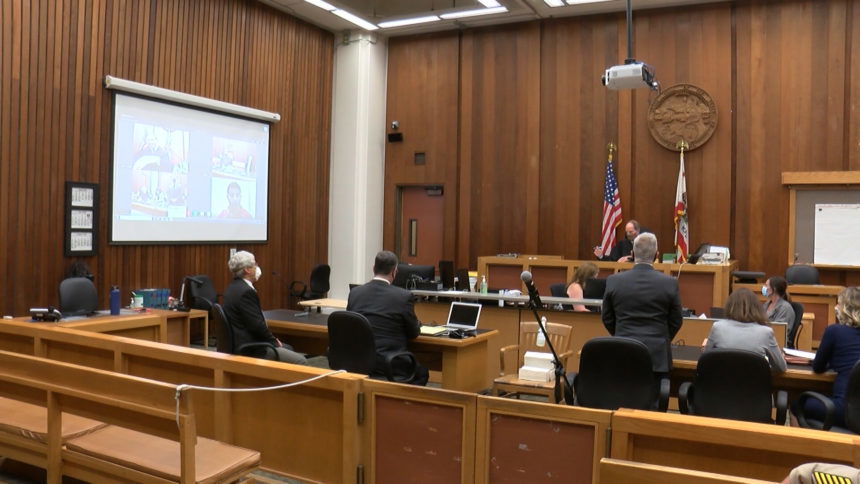 SANTA CRUZ, Calif. (KION) UPDATE 6/22/20: Steven Carillo has been transferred outside of the Monterey County Jail and is now in federal custody.
-------------------------------------------------------------------------------------------------------
Steven Carrillo, the man suspected of killing Sgt. Damon Gutzwiller and injuring others in what the Santa Cruz County Sheriff's Office is calling an "ambush" could face the death penalty.
It was announced at Carrillo's arraignment Friday morning. Carrillo was not there in person, but they did a conference call from the Monterey County Jail where he is being held. He did not enter a plea.
Santa Cruz County District Attorney Jeffrey Rosell said the murder of a peace officer is enough for the possibility of capital punishment, but the style of attack and weaponry he had are also a factor.
The defense spoke at the arraignment, saying Carrillo expressed remorse about what had happened and the affect it had on Gutzwiller's family and the Santa Cruz community. Carrillo was active-duty Air Force and had spent time in Iraq and Syria. He apparently also suffered a traumatic brain injury in 2009, but it is not believed to be related to his time in the military.
Carillo's arraignment has been continued to July 17, when he will be required to enter a plea. He is held on no bail.
Background
On June 6, the Santa Cruz County Sheriff's Office got a call about a suspicious van with guns and bomb making materials inside parked near Jamison Creek and deputies responded to the area. When they got there, they saw it leaving the area and followed it to a home in the 100 block of Waldenberg Road.
While investigating and before making contact with the suspect, the Sheriff's Office said the deputies were ambushed with gunfire and multiple explosive devices. Gutzwiller was shot and pronounced dead in the hospital. Another deputy was shot in the chest. The bullet was stopped by a vest, but still caused significant internal injuries. The deputy was also hit with shrapnel from a bomb and was hit by a car.
While searching that area, Sheriff Jim Hart said a team found pipe bombs, ammunition and bomb making equipment.
After the shooting, Hart said Carrillo got away and carjacked one person. He allegedly tried to carjack multiple others, but eventually a resident was able to take Carrillo to the ground and knock away an AR 15, pipe bomb and pistol.
Charges
KION received a copy of the complaint against Steven Carrillo, and his charges include:
Murder, with special allegations of murder of an on-duty peace officer, lying in wait and personal and intentional discharge of a gun
Five counts of attempted murder of a peace officer with a special allegation of personal and intentional discharge of a gun
Two counts of explosion with intent to murder
Explosion of destructive device causing bodily injury
Carjacking with a special allegation of personal use of a gun
Assault on a firefighter
Two counts of attempted carjacking with a special allegation of personal use of a gun
Attempted willful, deliberate, premeditated murder with a special allegation of personal use of a gun
Possession of a loaded, concealed gun while not being the registered owner
Two counts of possession of ingredients to make a destructive device
Two counts of possession of a destructive device and explosive to injure or destroy
If convicted, the murder charge with special allegations comes with a sentence of life in prison without the possibility of parole or death. Each count of murder could come with 15 years to life, explosion with intent to murder could mean life with parole and several other charges could mean a sentence of 20 or more years in prison.