Restaurants start to reopen for in-house dining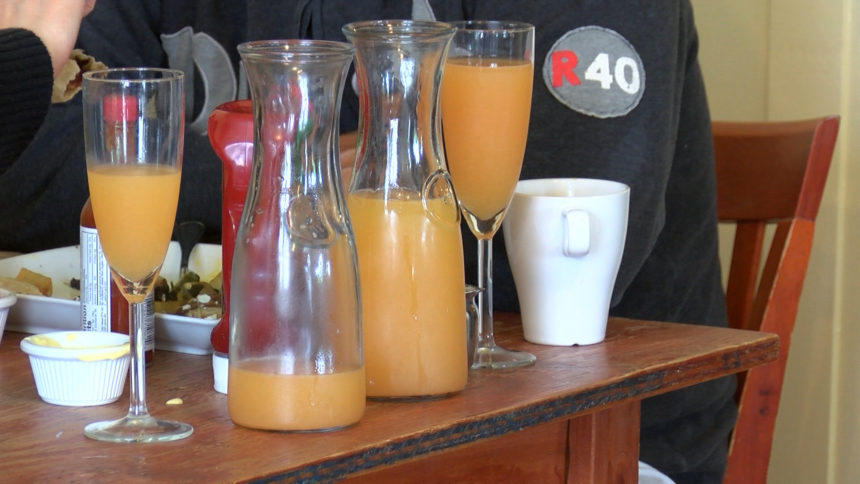 PACIFIC GROVE, Calif. (KION) Monterey and Santa Cruz Counties moved further into Stage 2 of Governor Newsom's plan to reopen the economy, and restaurants began to welcome diners back.
Brunch was back on in Pacific Grove this Sunday. Crema allowed customers inside for the first time since the shelter-in-place order was announced months ago.
Owner Tamie Aceves said it's needed--especially in these stressful times under the COVID-19 pandemic.
"Whether you're getting a mimosa, a bloody mary, chicken and waffles, huevos rancheros—it's comfort food," Aceves said. "And it makes you feel good."
Customers at Crema were excited about Monterey County's recent step further into Stage 2 of reopening.
"Whatever level of normal that can be now, we'll just take it," customer Mike Walling said.
"You know, a lot of people are just so excited to have someone serve them," Aceves said. "So have someone bring them a drink. To not have to do dishes."
But restaurants setting their tables have guidelines to follow, and those involve screening customers before they even sit down.
So restaurant employees take each customer's temperature at the door. And if they don't have a fever, they write down their contact information and move on to be seated.
"If there was an outbreak, then that way they can trace it back and say, 'well these are all the people who came into Crema,'" Aceves said.
And the precautions are the reason why many seats were empty. The guidelines call for tables to be six feet apart. If they can't be spaced out that much, then they cannot be filled.
Other restaurants on the peninsula are doing the same. They're following the guidelines to keep diners safe on the first weekend they're open, and some are taking advantage of their outdoor seating space to do so.
"It'll help to draw in more tourists and more people to help the community grow again," customer Dan Aguiar said.