Seaside City Council candidate runs relief drive for those in hospitality industry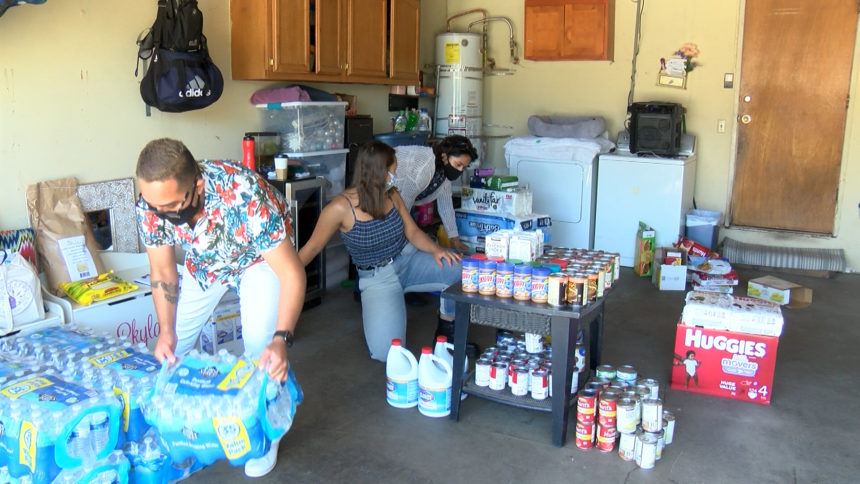 SEASIDE, Calif. (KION) Seaside City Council Candidate Alexis Garcia-Arrazola hosted a relief drive on Saturday for people in the hospitality industry who are out of work due to COVID-19.
"It's scary because we don't know when things are going to catch up and we don't know when we're coming back to work," hotel housekeeper Celica Valdez said.
Valdez works at the Hyatt Regency in Monterey. But right now, she's on a leave of absence. She was supposed to go back in April, but the hotel extended her leave.
Valdez said that's because the hotel isn't getting enough guests.
"My manager said, 'there's no work,'" Valdez said.
She's not alone. People working in restaurants and hotels throughout the peninsula are struggling to get by without any work.
"They have no money to pay the bills, to buy groceries, to buy the things that they need for the houses," Valdez said.
Garcia-Arrazola spent the day collecting donations for hospitality workers like Valdez who have been hit hard by COVID-19.
"Hospitality is the backbone of the peninsula here in Monterey and Seaside, as well," Garcia-Arrazola said. "And as we all know, the city doesn't move if the hospitality industry doesn't move."
He collected donations of household items for former employees in the industry who are out of work right now, and for current ones on leave.
"Many of them don't qualify from unemployment, or many of them don't know if they're going to be getting their job back," Garcia-Arrazola said.
The California employment development Department said the unemployment rate for hospitality workers is up by more than 30 percent in Monterey County since last year, so the need is clear.
"Cleaning supplies is expensive," Valdez said.
Garcia-Arrazola plans to distribute the supplies he's collected next Saturday, May 30, starting at 10 a.m. at 1168 Amador Avenue in Seaside. And he hopes that'll help hold some people over.
But still, even when they do go back to work, hospitality workers said they're nervous.
"We don't know, like, the safety," Valdez said. "We're afraid of getting the virus."