Hollister prepares to close San Benito Street for businesses, restaurants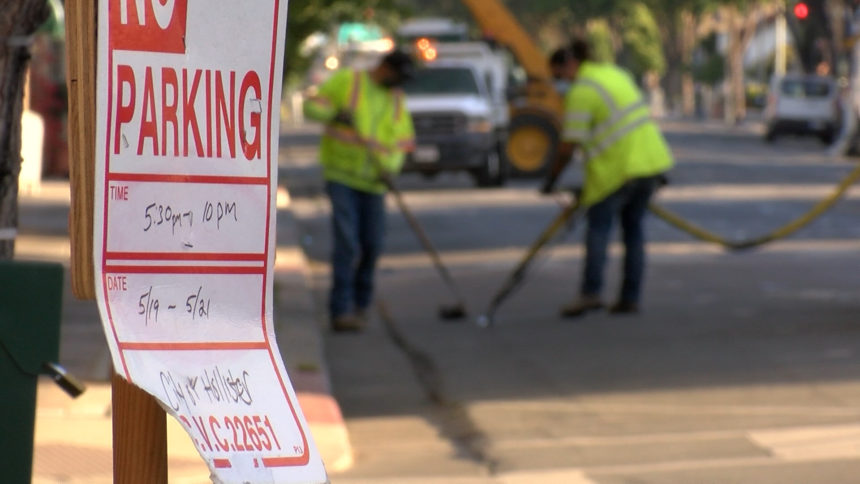 HOLLISTER, Calif. (KION) While San Benito County restaurants and shops are already allowed to have people inside, separated tables mean fewer customers and fewer dollars.
On Friday, the City of Hollister is closing down San Benito Street to better open up the economy.
"Some of our restaurants are already serving food inside. Tomorrow, we're going to give them the space so they can serve outside," said Mayor Ignacio Velazquez, of the City of Hollister.
San Benito County is already progressing through the second half of the state's Phase 2 criteria for re-opening, meaning restaurants and stores can actually have people inside.
Mayor Velazquez hopes closing down a portion of San Benito Street every weekend will help restaurants and businesses get a much need boost after being closed for weeks. It all starts on Friday at 2 p.m.
"Each weekend as we develop this, we're going to get more restaurants coming in and adding to it. And then we'll start expanding either the area or the times," said Velazquez.
At the La Catrina Mexican Grill, a worker wearing a face mask was taking his time wiping down every part of a table, chairs included, after some customers had left on Thursday.
It is all part of the new requirements for restaurants seating customers inside.
"It's been a little bit hard because it's not the same diner that it used to be," said Gustavo Gonzalez, the owner of La Catrina.
Staff must wear masks and gloves, tables are spaced at least six feet apart and there are mandatory temperature checks with a contactless thermometer. But Gonzalez says the biggest changes are not physical, but mental.
"I think the hardest part is the fear because many customers have a fear to come back to the restaurant, and the same thing with the employees because right now I would say we're working with half of our staff," said Gonzalez.
Businesses and the city alike are hoping a weekend event like this can help break down those fears.
Last week, the county sent a letter to Governor Gavin Newsom asking how quickly they can advance to Stage 3, opening places like salons and gyms. They have not heard back yet.