Judge grants temporary restraining order against Tuck Box, owner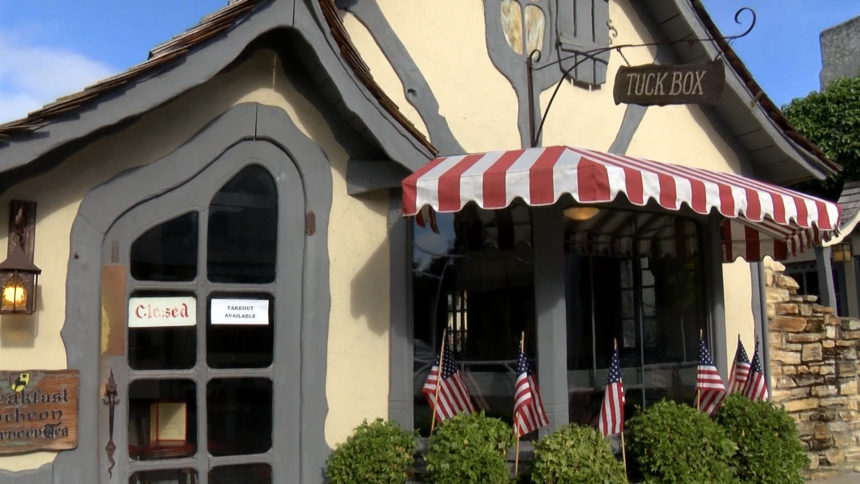 CARMEL-BY-THE-SEA, Calif. (KION)
A Monterey County judge has granted the temporary restraining order the District Attorney's Office filed against the Tuck Box restaurant and its owner, Jeffrey LeTowt.
The order demands that the Tuck Box cease and desist from several activities, including serving people inside, allowing them to eat on the premises, not following the mask order and not following social distancing guidelines.
Prosecutors argued the Tuck Box is creating an unfair business competition under the county's health order.
In court documents prosecutors say:
"Defendant's unlawful conduct give them an unfair advantage over other similarly situated businesses who are complying with the emergency health orders. What's worse, Defendents refuse to implement social distancing protocols, observe social distancing requirements, and wear face coverings when interacting with patrons, all of which are required by the emergency health orders."
The judge upheld the TRO.
Meanwhile, on Thursday afternoon, KION went out to Dolores Street noticed the restaurant was not complying with the TRO. LeTowt had not been present for the hearing.
"They've got a ton of business right now," said Mike Sonnickson.
The man visiting from Walnut Creek said he had been in Carmel-by-the-Sea all morning and noticed a line of continuous customers at the Tuck Box.
"People are perhaps taking a risk but I think it should be their choice whether they want to take the risk or not," said Sonnickson.
Bob Oliver, who lives in the area, said he listened to the court hearing Thursday morning and was in support of Letowt.
"I think it takes some guts to do what they're doing," said Oliver. "I would like to see a list. And maybe I'll just do that. Go to different restaurants. 'Do they feel that the Tuck Box has created an unfair advantage over being in business? I don't think do."
Deputy District Attorney Emily Hickok says she hopes this decision sends a loud message to other businesses not complying with the health order- until restrictions are lifted, they are required to be in compliance.
"So many restaurants in Monterey County are complying with these orders and it's painful. We don't discount that pain. That is real. They are making a sacrifice for the purpose of public health," said Hickok.
PREVIOUS STORY: The Monterey County District Attorney's Office has filed for a temporary restraining order against the Tuck Box restaurant and its owner, Jeffrey LeTowt.
The restraining order is intended to stop the restaurant from providing dine-in or table service until they are authorized by the county health officer.
The DA's filed criminal charges against LeTowt for allegedly serving customers at the restaurant, allowing them to eat there, not wearing a face covering around customers and not implementing social distancing protocols.
LeTowt is facing the possibility of a fine of up to $1,000 and/or six months behind bars for each misdemeanor count, of which he faces three.
He has a hearing scheduled for Thursday morning.
Read the full document filed by the District Attorney's Office below.