Hollister police investigate burglary, vehicle theft at high school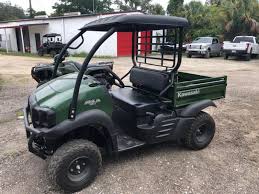 HOLLISTER, Calif. (KION) Hollister police are investigating a late night burglary at San Benito High School that they said caused extensive damage and resulted in the loss of several items.
Police responded to the school at about 7:46 a.m. Thursday. They said the suspect or suspects cut a hole in the maintenance yard fence to get in and took several items.
Some of what was taken, according to police, includes a large number of hand tools and two Kawasaki utility task vehicles. The vehicles are green with optional wind screens and roofs, similar to the one pictured.
Anyone with information is asked to call Officer Don Tong at 831-636-4331 or call 1-800-78-CRIME to remain anonymous. Calls could lead to a reward of up to $1,000.