Hollister police looking for man suspected of taking wallet containing birth certificates, hundreds of dollars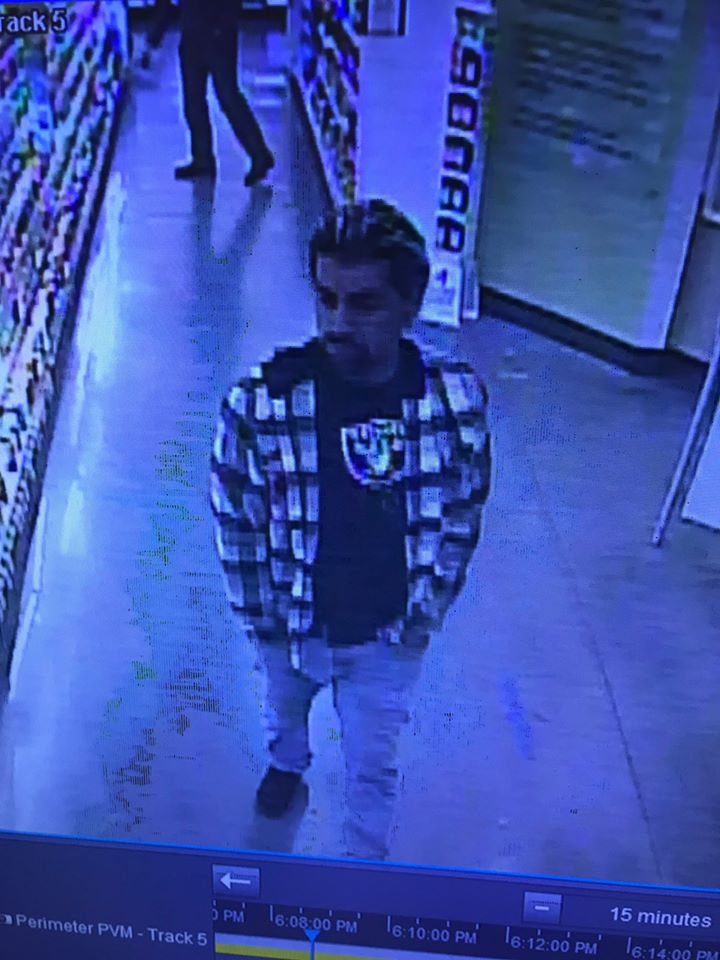 HOLLISTER, Calif. (KION) Hollister police are asking for the community's help as officers try to find a man suspected of taking a wallet.
They said the man seen in a photograph was seen taking the wallet from a shopping basket. The victim's children's birth certificates and hundreds of dollars were in the wallet.
The suspect is described as a Hispanic man wearing jeans and a black Raiders t-shirt. Police said he also has streaks of bleached hair and was seen leaving the store and getting into a dark-colored sedan.
Anyone with information is asked to call Officer Guadalupe Pompa at 831-636-4330.