The Race for San Benito County Supervisor District 5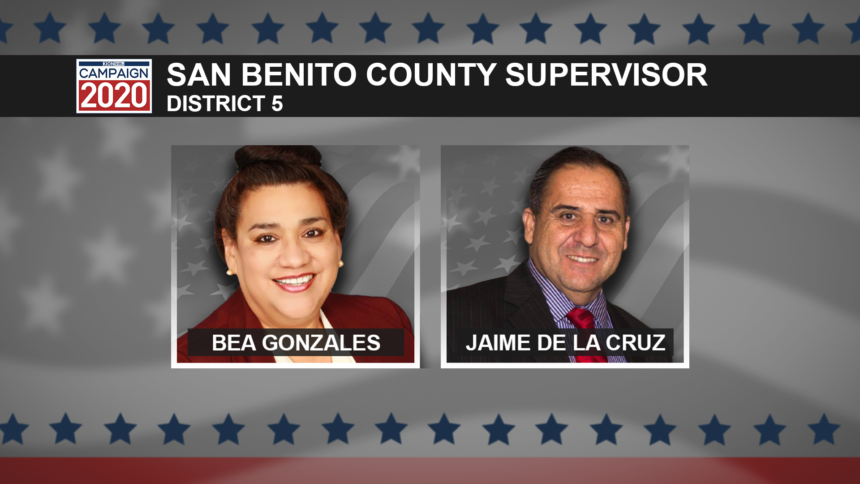 First time candidate Bea Gonzales is hoping to make a change in San Benito County District 5.
"I'm not happy with the current state of affairs in San
Benito county. There have been a lot of questionable decisions that have
been made and that prompted me to throw my hat in the ring," says Gonzales.
Unseat her opponent may be an uphill battle.
"I'm running against an incumbent who has been in office for 16 years and I want to know what does he have to show for accomplishments during that time frame," says Gonzales.
However, it's that experience the current San Benito Supervisor is banking on.
"There are so many moving pieces going right now that we can't afford to have someone who doesn't have the experience in that aspect or even experience in county government. I provide that experience, we passed Measure G again, we're doing a comp study, and we're going to fix our
roads," says incumbent Jaime De La Cruz.
Repairing roads is a major issue in the county. A funding issue with CalTrans has pushed back a major road project on Highway 156 slated for this spring. Gonzales wants to the county to seek financial independence so it's not as reliant of the state for money.
"We can't continue to wait for someone else to fix our problems we have to develop economic development, we need to increase the revenue coming into the county, so we can then solve some of our own problems," Gonzales continues.
Revenue Gonzales says should come from working with state and federal counterparts. On thing the two candidates can agree on are the biggest challenges facing the county.
"Retaining our employees and bringing high quality jobs, we need to make sure we do that. And some of those things to do that we improve in our infrastructure, have better roads, have better schools, have better public facilities in which employers can come into our community and provide good paying jobs for members of the community," says De La Cruz.
The Candidate share why they're running in 2020.
"Because we have a couple unfinished business. The one is we passed the Measure G which will provide over $300 million dollars to fix Highway 25 and maintain and repair some of our local roads. We're also doing a comp study to evaluate the salaries for our employees which is very important ... and finally the last thing is that we need to make sure we fix our current
roads and bring in jobs that folks can live and work in San Benito County," says De La Cruz.
For Newcomer Gonzales, she's hoping to be a new voice for the County.
"I just see trickle down ugliness coming down from
Washington... and if you're a follower of Hollister City Council antics,
that's being played out right now on our council. We have board members that are city council members that are having difficulty getting along, acting
professional, acting out verbally there at the diocese, and it's not appropriate, its not professional, it's not right," says Gonzales.
Something voters may be considering as they head to the polls on March 3rd.