Two Santa Cruz men arrested in connection to car burglaries, foot chase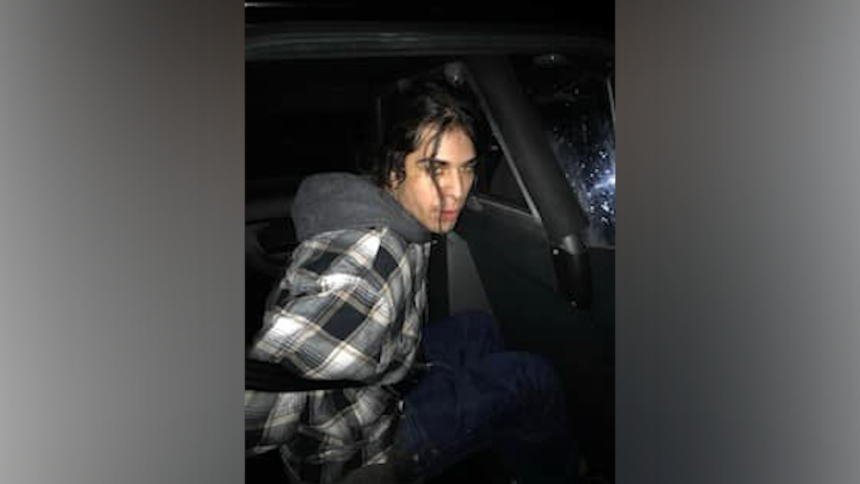 SANTA CRUZ, Calif. (KION) Two Santa Cruz men are behind bars after police said they were caught breaking into cars.
Officers got the report at around 2 a.m. Friday of two men breaking car windows and rummaging through the cars on the under 100 block of Chestnut Street. The responding officers set up a perimeter and slowly closed the distance between them and the suspects.
When the men realized the officers were closing in, police said they tried to run away. During the chase, one of the officers said he saw a gun in the waistband of one of the suspects, 22-year-old Raul Camacho, and was able to catch him.
Police said Camacho had a replica Gov model single action .45 Cal and a tire iron.
The second suspect, 23-year-old Sergio Alverez-Lopez, kept running, but because there were limited places to escape and hide, officers said they found him squatting near a bush and called him out at gunpoint.
An officer said he found a loaded semi-automatic handgun that Alverez-Lopez tossed before he was caught.
During the investigation, officers said they found out that Alvarez-Lopez was a member of the Westside Chico gang and had multiple weapons violations charges.
Camacho and Alverez-Lopez were arrested and charged with car burglary, conspiracy to commit a crime, bench warrant felony, carrying a concealed weapon, being a gang member carrying a loaded gun and possession of burglary tools.