Shelter opens free library in honor of Santa Cruz County boat fire victims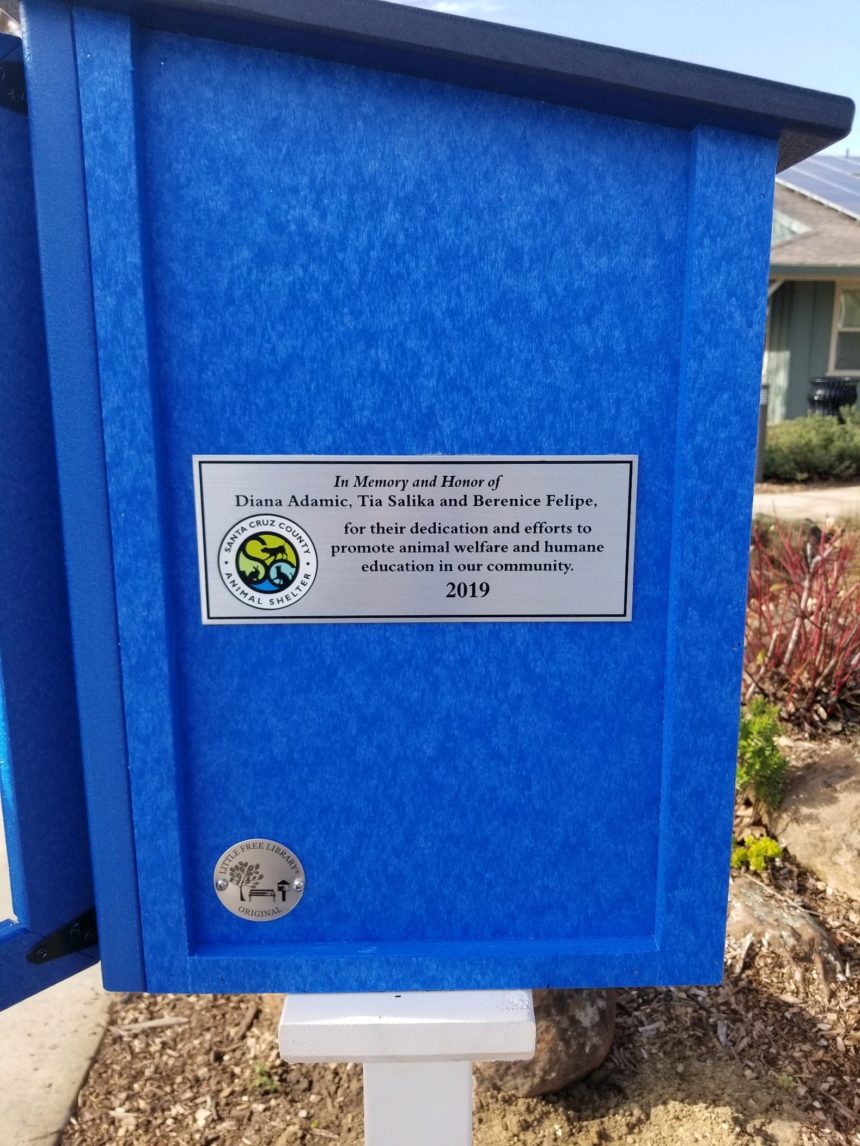 SANTA CRUZ, Calif. (KION) A new Little Free Library now stands in front of the Santa Cruz County Animal Shelter in honor of local shelter volunteers who died in a Santa Barbara boat fire.
The library is dedicated to Diana Adamic, Tia Salika and Berenice Felipe. They died on Sept. 2 when a dive boat they were on, the Conception, caught fire off the Santa Barbara coast.
The shelter said Adamic was a long-term volunteer and the shelter's Humane Education Coordinator. Adamic's daughter, Tia, and her friend Berenice also volunteered there. They helped with education and summer camp programs.
"These three stellar individuals were invaluable members of both the Shelter team and the Santa Cruz community. They will be deeply mourned but also celebrated," former Animal Shelter Humane Education Coordinator Jen Walker said.
The library is near the entrance of the shelter on Rodriguez Street in Santa Cruz. Members of the public can use it to exchange books with other members of the community.