Projectile victims react to suspect arrest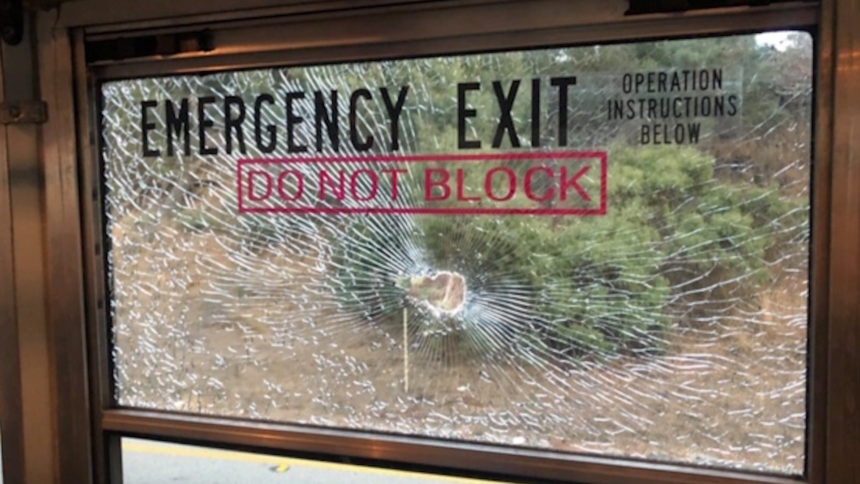 CARMEL, Calif. (KION) Prunedale resident Ruben Villanueva was driving to a San Jose Sharks game in early December when out of nowhere, he and his wife hear a loud thud.
"It was actually on the right side of our vehicle to the right rear passenger side where it was actually hit," he said. "My concern was my wife because it came from the right side of the truck. I was concerned about her, make sure she didn't get hit, make sure it didn't break the window on that side."
Villanueva is one of the more fortunate ones in the projectile case: there was no damage to the truck, but they still remember that rattling night.
In November, the Carmel High School football team, while on their way to a playoff game riding on a school bus, was hit by a projectile near Highway 101.
"We thought somebody dropped a bottle and when we turned around and noticed what actually happened, that's when we kind of kicked into overdrive and made sure everyone was safe," said Nick Cunningham, an assistant football coach at Carmel High School.
Reflecting on these terrifying moments, both victims we spoke with are shocked about the age of the man arrested.
"I'm very surprised. It's easy to profile who you think could be doing it. Every one of us were blaming kids or gang initiation, we've heard it all," said Cunningham.
"We always figured it would be somebody younger, just up to a lot of mischief causing a lot of mayhem out there, just trying to cause a lot of trouble," said Villanueva.