Salinas mother remembered for her joyous life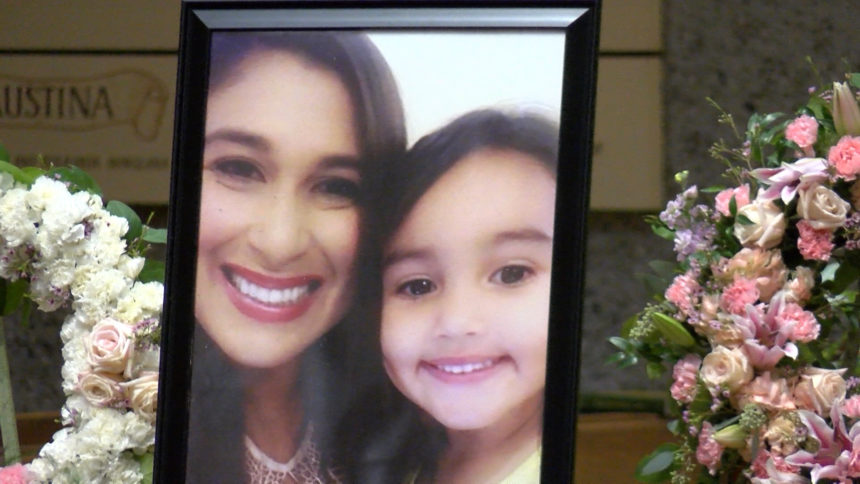 SALINAS, Calif. (KION) The family and friends of a Salinas mother killed by a DUI crash a few weeks ago are preparing to lay her to rest this week.
During a Rosary at Madonna Del Sasso Catholic Church in Salinas on Monday, people who came reflected on the life of Rosie Ann Figueroa and her joyous ambition and unforgettable smile.
Rosie, only 38 years old, was killed five days before Christmas last month after she was involved in an accident with an 18-year-old alleged to be driving under the influence.
Rosie's infectious, brimming smile is how she was remembered by many people who filled the church on Monday. An athletic girl growing up, she had a competitive spirit, especially in basketball, track and volleyball.
"I remember her going up for a spike, and everyone is just like ahhh, dang she's coming for us," said Sophia, Rosie's cousin.
Rosie was born in 1981 and live in Salians all her life. She graduated Class of 1999 from Salinas High School where she was named Athlete of the Year four years in a row.
It was this drive and fun-spirited outlook on life that made her among the first in her family to graduate from college with a degree in psychology.
She worked to help underrepresented children and foster youth, and even went to work as a probation officer. Her latest job was working with children who have developmental needs.
"That's her magic. She wanted to work with people, whether they were big or small or adults," said a former employer of Rosie's at the church. "But she wanted to share her love with strangers, with people who were not even blood related."
Even as her career successes kept up, Rosie always wanted a child of her own. The time was right about five years ago. She got the joy of her life in a beautiful daughter she named Camila.
Rosie's family and friends all testify: her life impacted so many. She had a smile that lit up the room instantly. And most of all, she imparted a spirit of joy that will eclipse the way she died long after the night is over.
Rosie's funeral mass will be held on Tuesday morning at Madonna Del Sasso Catholic Church and she will be buried immediately after.