Two credit card skimmers found at Gomez Gas in Watsonville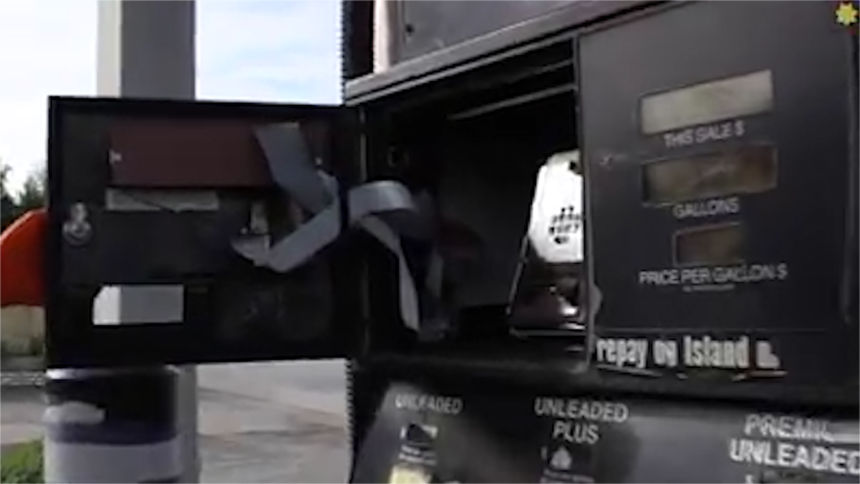 WATSONVILLE, Calif. (KION) Watsonville police said two credit card skimmers were found at Gomez Gas Tuesday.
The skimmers were found while a state investigator was doing routine checks.
A few weeks ago, officers found five credit card skimmers at another gas station in the city.
"We have the same advice for people going to gas stations and filling up with gas- go inside, use cash when possible or use your card inside just to try to prevent you from being a victim in the future," said Det. Rudy Lopez.
Police said it only takes about a minute for thieves to install skimmers and steal bank card information.
Police do not know of any victims from the Gomez Gas skimmers, but officers will be sending them to the Secret Service for DNA analysis.