Chamber of commerce conducts survey of power shutoff effects in Santa Cruz County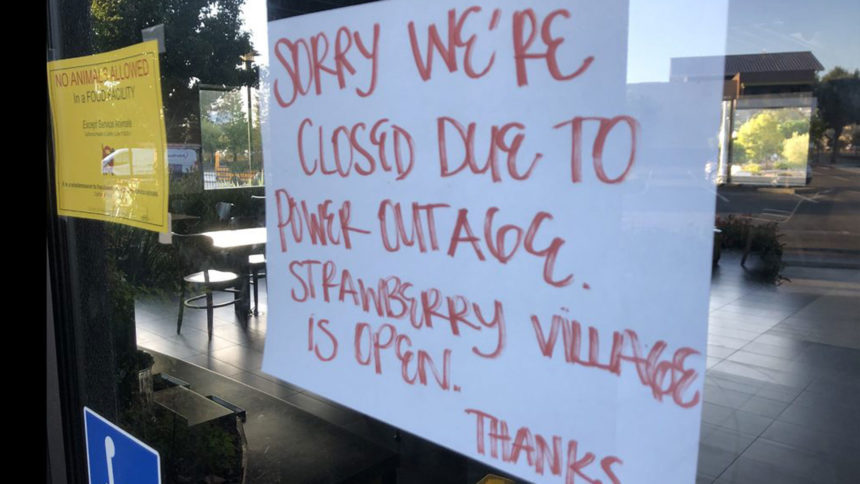 SANTA CRUZ COUNTY, Calif. (KION) The Santa Cruz County Chamber of Commerce is working with the Business Council to survey businesses about how they were or were not affected by PG&E's recent power shutoffs.
PG&E conducted three Public Safety Power Shutoffs in the county last month, and some were left without power for several days in a row. The chamber of commerce said that during that time, it heard stories about families, especially those with young children, going to extremes to ensure safety and power essential items.
The chamber of commerce also heard stories about businesses struggling. It said the Santa Cruz Water District and Soquel Creek Water District spent thousands of dollars on gas to run generators that keep electrical pumps running, and the Santa Cruz Metro relied on generators for its operation plants.
It also heard of smaller, locally owned businesses and restaurants facing losses without help from insurance.
Now the chamber of commerce wants to put an estimated dollar amount on the total impact of the shutoffs on local businesses. The survey asks for information about how much businesses spent on inventory loss, employee overtime, closed operations and more.
The chamber of commerce said the survey is anonymous and will be open until Dec. 7. Once it has collected the responses, the chamber of commerce said it will publish the data.
You can find a link to the survey here.