Monterey County considers emergency eviction ordinance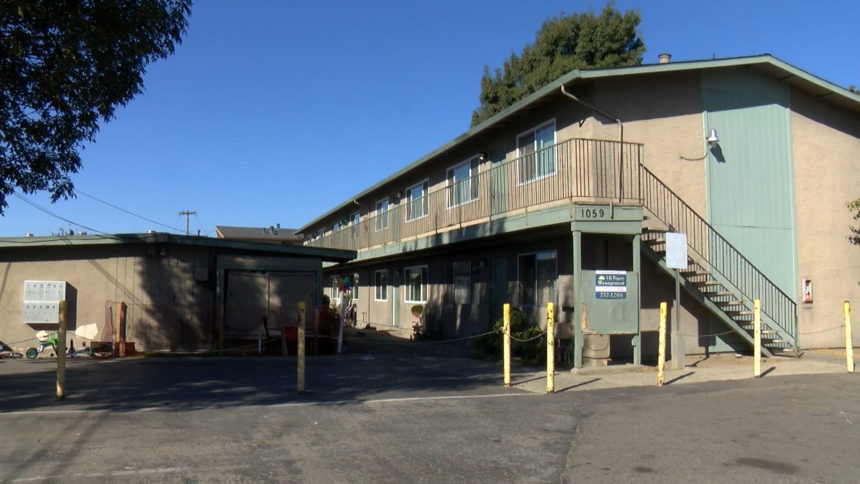 SALINAS, Calif. (KION) Cities and counties on the Central Coast are considering adopting new rules to protect tenants from "no-fault" evictions.
Several families in Salinas got eviction notices a few weeks ago just over a month before a new state law protecting them takes effect.
"I just arrived from school and saw that they were pasting papers on the doors and I knew they were evictions," said German Cardenas, a Salinas resident who is getting evicted from an apartment complex on Sanborn Road.
Governor Gavin Newsom has already signed AB 1482, which prevents landlords from gouging rent and evicting tenants without just cause. But there is concern property managers are evicting low-income tenants before that law takes effect on January 1.
Cardenas is one of at least six tenants at the East Salinas apartment complex on 1059 North Sanborn Road who got notices of eviction a few weeks ago. Residents say the property management needs to remodel their buildings, but many are not buying it.
At least one tenant has been staying there for over 10 years already.
"I think she will because she has a son and many things and does not know how she will move them," said Cardenas.
They will have to leave by Dec. 31 this year, which is just a day before AB 1482 becomes law. But broker-owners from Cal Property Management, the company that owns the 1059 North Sanborn apartment complexes, say the evictions are necessary for large repairs that have been long put off.
"Unfortunately we have to make larger replacements at times when we can no longer repair with a tenant living inside of the unit," said Carrie Appling, the broker-owner of Cal Property Management.
This has not stopped some in the Monterey County Board of Supervisors from proposing emergency ordinances to prevent such evictions, which they feel some landlords can use to kick people out to charge high rent prices before AB 1482 becomes law.
The Mayor of Salinas says he is also considering an emergency ordinance.
"Some people are trying to beat the system by getting rid of tenants early," said Joe Gunter, the mayor of Salinas. "They've come up with all kinds of excuses, they've come up with 'oh, we're going to do a remodel. And in one deal, the lady said we remodeled last year so she was a little surprised."
Appling insists these evictions are not related to AB 1482, and that even if the law were in effect now, they would still legally be able to evict the tenants for just cause.
Santa Cruz County and cities like Capitola have already enacted similar tenant protection laws themselves. The Monterey County Board of Supervisors is also looking at voting on a similar law on Tuesday.