Black smoke from backyard fire seen across Salinas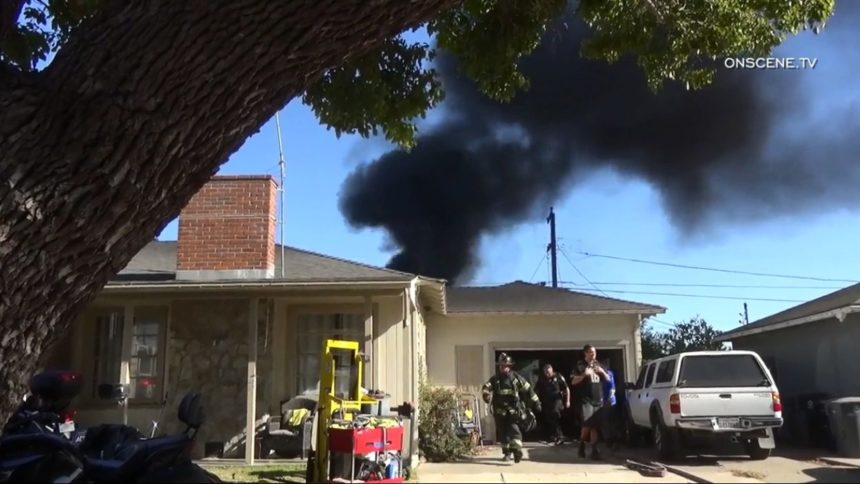 SALINAS, Calif. (KION) Firefighters knocked out a fire at a home in Salinas that sent smoke billowing into the air. The smoke could be seen from miles away Saturday afternoon.
The fire started in the backyard of the home near West Laurel and Monroe streets.
The Salinas Fire Batallion Chief Matt Evarts said debris and a water craft in the backyard caught fire.
He also said small propane tanks in the backyard posed an additional hazard.
One person sustained burn injuries to their hands and was treated.
"The price I had to pay was just a little bit of a burnt hand and some fingers but if it was my house, I would want someone to do the same," said Steele Wilson who helped the homeowner try to put out the flames before fire crews arrived.
The cause of the fire is under investigation.