Masked suspects wanted for robbery at Paso Robles bank, police search for vehicle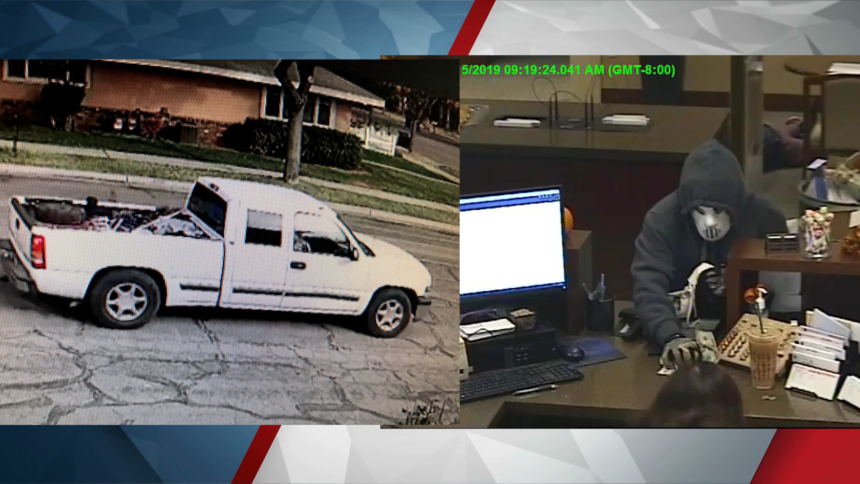 PASO ROBLES, Calif. (KION) Police in Paso Robles are looking for a white truck that is a vehicle of interest in a bank robbery.
The robbery happened just a few hours ago. The original suspect vehicle was found, but police believe they switched to a white Chevrolet or GMC pickup extended cab with tinted windows. There are items in the bed of the truck and has a thin black or gray trim. Police said it also has a trailer ball hitch that sticks out about six inches.
The robbery happened at Pacific Premier Bank on 12th Street. Pictures released by police show the suspects in masks during the robbery.
Anyone who sees the truck or the suspects is asked to call 911 and give the location without approaching them. Anyone with information about the case is asked to call Paso Robles police at 805-237-6464.