Hollister men arrested on drug, weapons charges during suspected DUI arrest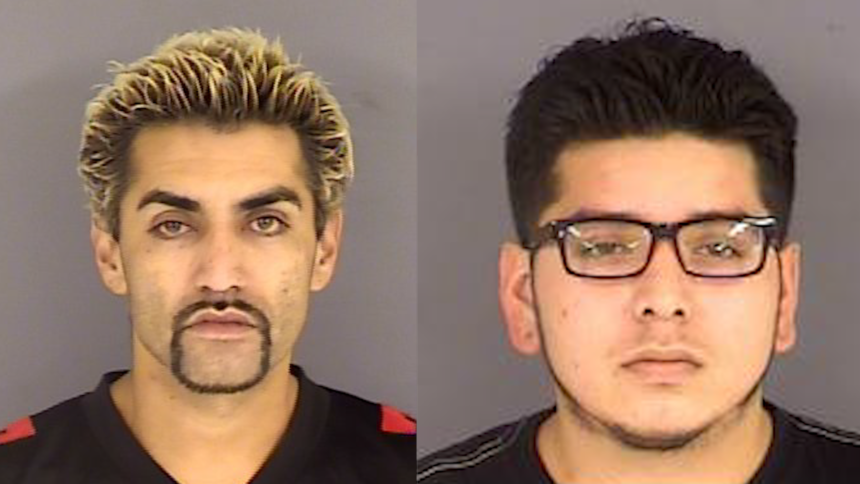 Two Hollister men were arrested after police said they found them with drugs, weapons and a stolen wallet during an arrest for suspected DUI.
Early Saturday morning, an officer stopped a car that appeared to be swerving in the 300 block of South Street. In the car was the driver, 32-year-old Gregory Anthony Hernandez and 23-year-old Brandon Ortiz.
Police arrested Hernandez for suspected DUI, but during the arrest, police said the officer found drugs on him. They said Ortiz had what appeared to be a dirk or dagger with him.
Officers also said they found a loaded handgun and a wallet that did not belong to either of the men in the car. Police said both denied knowing the unregistered gun was in the vehicle, but it was in a place where both of them could reach it. The wallet was returned to the owner, who said he had lost his wallet a few days earlier and did not know why Hernandez and Ortiz would have it.
Both were booked into the San Benito County Jail. Hernandez was charged with DUI, possession of drug paraphernalia, possession of meth, misappropriation of lost property and carrying a loaded gun. Ortiz was charged with carrying a concealed dagger and carrying a loaded gun.
Anyone with information is asked to call Officer Rene Rayas at 831-636-4330.