Preparing for power shutoff in San Benito County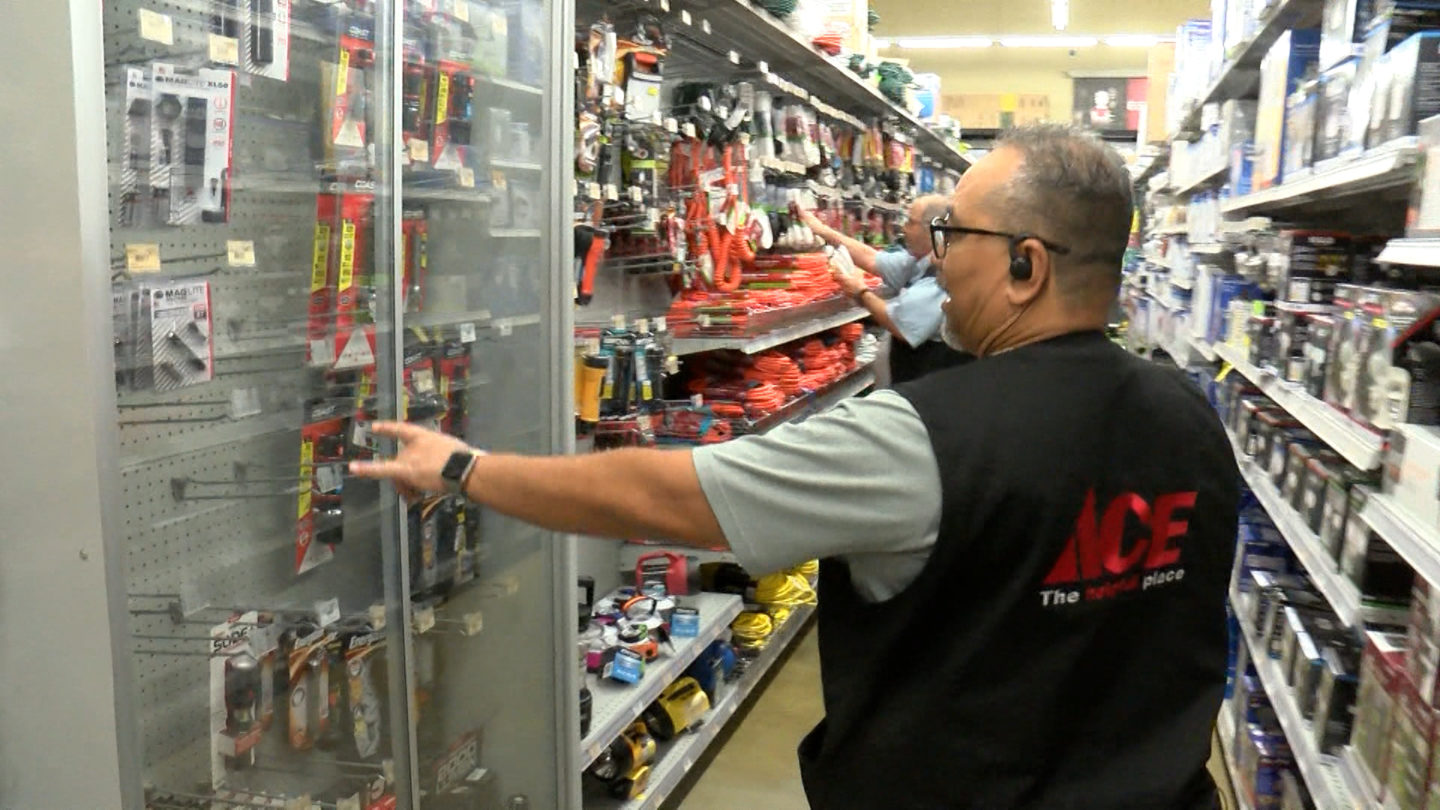 Starting as early as 2 p.m. Saturday, 1,300 PG&E customers are expected to lose power in San Benito County.
The areas mostly include rural parts of the county and do not include Hollister or San Juan Bautista.
However, in Hollister emergency items are flying off the shelves at hardware stores.
"We didn't have much notice, but we were able to contact our warehouse and say 'hey we need this kind of merchandise' to help the neighbors," ACE Hardware manager Robert Lovato said.
Following the power shut off earlier this month that put 50,000 people in the dark in Santa Cruz county, the hardware store, which wasn't a part of that shutoff, has been selling out of batteries, extension cords, gas and generators.
San Benito County emergency services has been on high alert since the shutoff earlier this month.
"We were participating in all those conference calls that lasted about a week, so we're familiar with what happens. It's just making sure the customers get the message," Emergency Services manager Kris Mangano said.
Starting Thursday night, PG&E began reaching out to customers in San Benito County and that could go into Saturday.
Aromas, west of highway 101, is one of the locations power will likely go out this weekend.
"We do have our own water system, and stand-by generator just to be prepared for all these things," Aromas resident John Romandia said.
The Romandia's learned their lesson and got a generator a couple years ago, when they had a several day power outage.
"Trees do come down in the winter, and fires in the summer and that's part of living in California," Romandia said.
Santa Cruz county will likely experience their second shut off. Right now that looks like it could be about 45,000 customers, and based on wind direction could begin as early as Saturday evening.
There will likely be a community resource center in San Benito county during the shutoff, but that location hasn't been chosen. If temperatures reach extreme heat, they'll also open up a cooling center.
KION 2019