Power shutoff to impact 850,000 PG&E customers over the weekend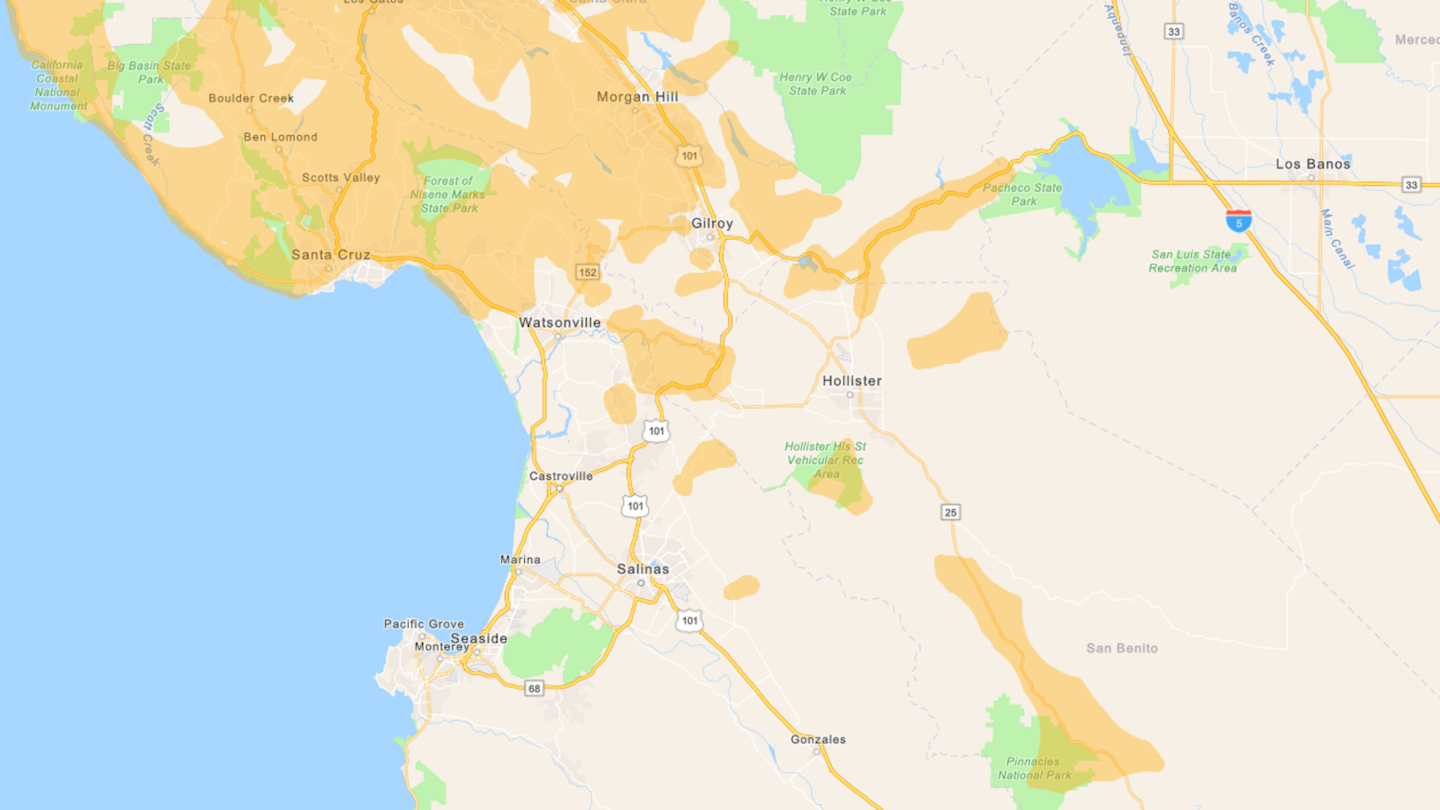 PG&E meteorologists are expecting a historic wind event this weekend, and as a result, about 850,000 customers have been told they may be affected by a power shutoff. Some of those customers are in Monterey, San Benito and Santa Cruz counties.
The utility said it is expecting dry, hot and windy weather starting Saturday evening and lasting until midday Monday. PG&E said customers should expect to lose power several hours before the wind starts. Its meteorologists said this could be the most powerful wind event in the state in decades, so it could mean a higher risk of damage and sparks, which could lead to wildfires.
The shutoff will impact parts of 36 counties in northern and central California. In Monterey County, 9,000 customers will lose power. The area affected will be in the northeast part of the county near Aromas and Prunedale. It was later expanded Friday night to include parts of Salinas and south county – Gabilan Foothills off of Old Stage Rd and Zabala Rd., Chualar, Gonzales, Soledad and Greenfield.
In San Benito County, 1,369 customers are expected to be affected, and 39 of them are medical baseline customers. Areas affected include Aromas, Hollister and San Juan Bautista.
In Santa Cruz County, just under 45,000 customers are expected to be affected and nearly 2,100 of them are medical baseline customers. Areas expected to lose power include Aptos, Ben Lomond, Brookdale, Capitola, Corralitos, Felton, Freedom, La Selva Beach, Mount Hermon, Santa Cruz, Scotts Valley and Soquel.
From Santa Cruz County: For vulnerable residents who need transportation within Santa Cruz County to friends or relatives with power, call Lift Line's dispatch number at 831-688-9663.
SCHOOL CLOSURES:
San Lorenzo Valley Unified School District announced that campuses will be closed on Monday, October 28 due to the power outages.
COMMUNITY RESOURCE CENTERS:
– Aromas Grange, 400 Rose Ave, Aromas, CA 95004 (Open 10/27 8:00 a.m.-8:00 p.m.)
– Costco, 1339 N Davis Rd, Salinas, CA 93907 (Open 10/27 8:00 a.m.-8:00 p.m.)
– As of 6:30 p.m. Friday, San Benito and Santa Cruz counties have not selected locations for their community resource centers.
Affected customers with up-to-date contact information should receive a notification about a potential shutoff 48 hours before, again 24 hours before and then four hours before it begins.
KION 2019