Part of Bear Creek Road drops off into creek, causing water main break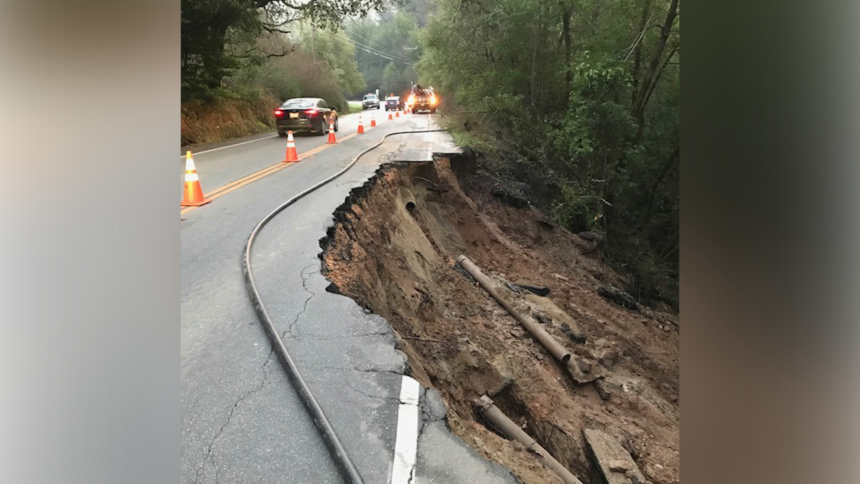 SANTA CRUZ COUNTY, Calif. (KION) Part of Bear Creek Road is now in Bear Creek after it dropped off Tuesday morning, destroying a water line.
It happened at about 3:15 a.m. at the Eddie Ranch. About 80 feet of road dropped off, so the road has been reduced to one lane.
The San Lorenzo Valley Water District said it has been monitoring that area because the road has been sinking, and as a precaution, the district said it installed isolation valves at that spot in case the road failed.
The line that was destroyed feeds into Bear Creek Estates and Ralston Ridge storage facilities.
The district said staff shut down the mainline valves to isolate the break when it happened and started working on installing a bypass main.
Water has been restored to all affected customers, according to the district.