Monterey County hospitals unite in Call to Action against COVID-19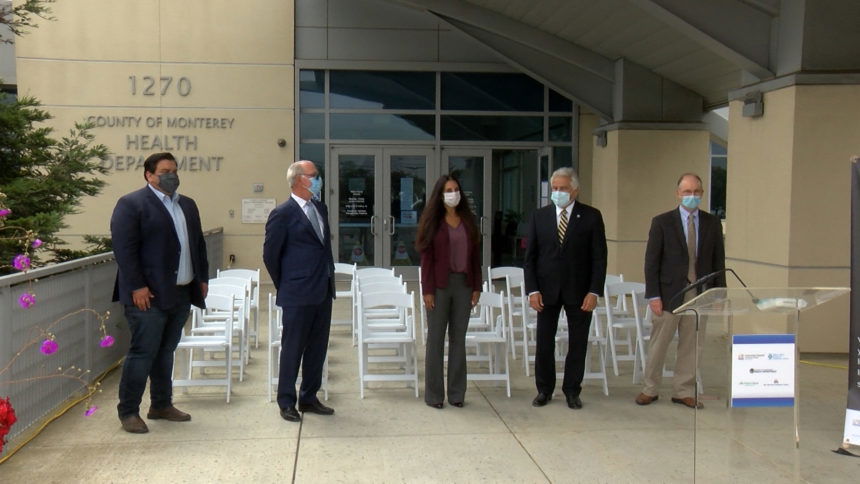 MONTEREY COUNTY, Calif. (KION) Monterey County leaders and four area hospital CEOs came together on Wednesday in a public Call to Action against the rise in COVID-19 cases.
Representatives from Salinas Valley Memorial Healthcare System, Natividad, Community Hospital of the Monterey Peninsula, Mee Memorial Healthcare System, as well as Monterey County Board of Supervisors Chair Chris Lopez, all took turns speaking at the even, which took place at the Monterey County Health Department building in Salinas.
The group called on residents to follow guidelines for Coronavirus put out by health officials. That includes wearing a face covering, social distancing and washing your hands.
One CEO called on local law enforcement to help enforce mask mandates to reduce the spread of the virus.
This comes as two more deaths have been reported in Monterey County over COVID-19, bringing the total to 26.