40 percent of positive COVID-19 cases in Monterey County are agricultural workers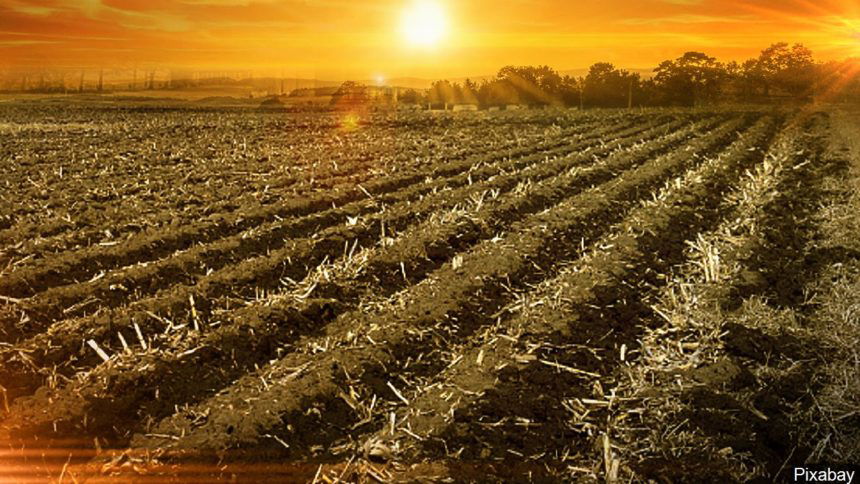 MONTEREY COUNTY, Calif. (KION) UPDATE 5/11/2020 6:25 p.m. Data from the Monterey County Health Department shows that 40 percent of confirmed COVID-19 cases within the county are agriculture workers. We're also learned about two additional produce facilities that have employees who tested positive for COVID-19.
In Monterey County, 110 ag workers have tested positive in total.
This includes one at Mann's Packing pea plant in Salinas and a positive case at the Monterey Mushrooms facility at Royal Oaks. But the data is still unclear–something leaving ag agencies wanting more.
"We want to better know what the risks are and where people might be transmitting the disease," said Joyce Jacobs with the California Strawberry Commission.
The county's data doesn't indicate where these workers were initially exposed or if they acquired the virus on the job.
The county's health officer Dr. Moreno did say that cases are likely coming from living situations with farmworkers living close together, but the scope is still unclear.
We're learning more about the impacts of the coronavirus on the ag community through hospitals.
Hospital administration told KION about half of the positive cases at Salinas Valley Memorial Hospital have been identified as being ag-related. As of Monday morning, SVMH has seen 156 people that tested positive for COVID-19. 75 of those are ag related.
SVMH has a team of registered nurses, including Brittnee Sandoval, out in the field providing critical information about staying safe during the pandemic to ag workers.
"We are out at 5 in the morning, either catching the workers at bus stops or before the starts of their shift," Sandoval said.
They're advising agriculture industry employees on the improtance of staying home when sick and following the county's health order. But also what to do to prevent bringing the virus home, like washing clothes before seeing rest of your family.
"We've been able to quell a lot of fears that these individuals have with being essential workers and needing to work," Sandoval said.
If an ag worker tests positive for covid-19 and they don't have a safe place to stay without exposing others, they do have access to free hotel stays coordinated by the Grower Shipper's Association.
Nurses are also doing wellness checks for workers who are quarantined at home and at the hotel rooms until they recover.
UPDATE 5/11/2020 12 p.m. The agriculture industry in Monterey County is getting hit hard by COVID-19. 40 percent of positive cases are agriculture workers, according to data from the Monterey County Health Department.
As of Monday, 110 agriculture workers tested positive for COVID-19 within the county out of a total of 279 confirmed cases.
The data does not indicate if those workers were exposed on the job.
Agriculture workers often perform their duties within close proximity to each other so it can be difficult to practice social distancing while on the job during the coronavirus pandemic.
Mann's Packing confirmed for KION Monday that a worker at one of their Salinas facilities tested positive for COVID-19. We are working to get more information about that case from the company.
PREVIOUS STORY 5/6/2020:
As of Monday, 87 agriculture industry workers have tested positive for COVID-19, according to a spokesperson for Monterey County.
The county health department website shows that as of 11:59 p.m. Monday, 241 residents tested positive, putting the number of agricultural workers that tested positive as more than a third of the total.
It was on April 24 that the county initially announced 41 people who identified themselves as working in the agriculture industry had tested positive for COVID-19.
County health officials say this includes those with a wide array of jobs in the industry, not just farmworkers.
Most positive cases in Monterey County overall are centered in the Salinas area, mainly in the zip codes 93905 and 93906.
According to an Agricultural Commissioner's report from 2014, 24% of Monterey County jobs are in agriculture.
To help educate agricultural workers about COVID-19, Fresh Harvest brought in doctors from Natividad last week to explain the importance of personal protective equipment to employees.
The Scaroni Faimily of companies has also taken steps to protect its workers by modifying machinery to include vinyl curtains to act as barriers and separate workers and sent KION a list of safety measures in the field that includes:
Following CDC guidelines for sanitizing work areas, buses and all equipment
Outdoor tailgate meeting using training resources from the CDC, AgSafe Food and Farms, Monterey County Health/Natividad
Practice social distancing while at work and on breaks when possible.
Fabricate machinery with vinyl curtains to separate workers on machines designed for closer contact when possible.
Employees must wear masks at all times while on buses, at work and are only allowed to take hem off during meal times. Social distancing must be strictly adhered to during these times.
On a broader level, Assemblymember Robert Rivas introduced a COVID-19 relief package intended to protect the health, safety and economic security of farmworkers. It would expand sick leave for workers, provide an extra $3 per hour in hazard pay and more. He also announced that he has submitted a $25 million budget request to fund temporary housing for sick or exposed agricultural workers during the COVID-19 pandemic.