Gov. Newsom expected to announce beach and state parks closure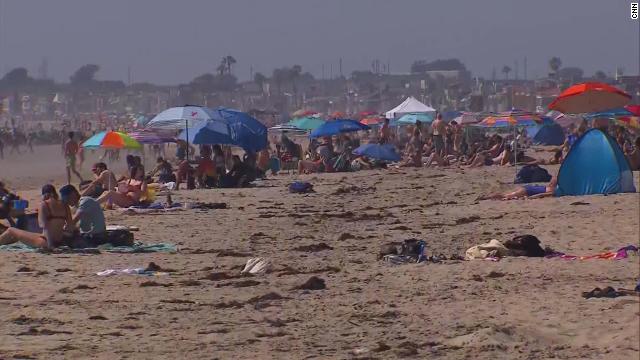 SACRAMENTO, Calif. (KION and CBSLA)
A notice sent out by the California Police Chief's Association Wednesday said local law enforcement agencies should be prepared for Gov. Gavin Newsom to announce the closure of all beaches and state parks effective May 1, according to CBS Los Angeles
The memo, also obtained by KION, said the decision was made after crowds flocked to open beaches this past weekend, in violation of the state's shelter-in-place order put in place to slow the spread of the novel coronavirus.
State Parks personnel will be sent to help local enforcement efforts.
That same weekend, we saw large crowds on the Central Coast leading to closures and discussions for more restrictions.
Pacific Grove Police shut down Lover's Point Beach on Saturday.
Santa Cruz County was preparing to roll out restrictions limiting beach access during certain parts of the day, after their large weekend crowds.
The City of Monterey also prepared new rules to go into effect on Friday, limiting beach access to physical activities.
However, the memo writes that all beaches will be closed.
"We wanted to give all of our members a heads up about this in order to provide time for you to plan for any situations you might expect as a result, knowing each community has its own dynamics," the memo said.
This is a developing story.